Garlic powder and onion powder ordered by Malaysian customers have been shipped
As a professional seasoning manufacturer and supplier, Fitaky provides various specifications of dehydrated garlic products, dehydrated onion products, dehydrated ginger products, such as wholesale garlic powder, onion powder, ginger powder, garlic slices, ginger slices, dehydrated onion slices, etc.
Customers buy garlic powder Wholesale price and onion powder for food seasoning.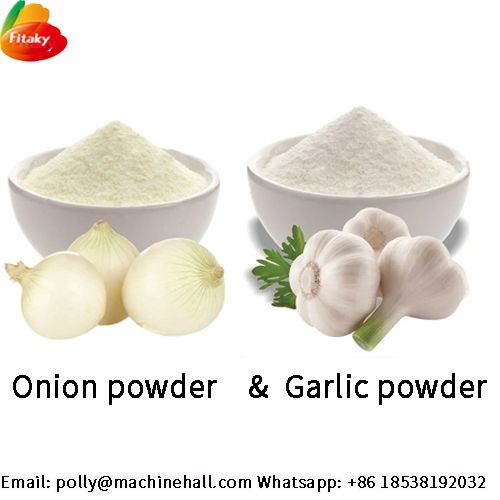 The main reasons why customers choose Fitakyfood.com are as follows:
1. Our garlic powder and onion powder are Halal certified
2. Fitaky garlic powder price is very competitive
3. We can customize the mesh number of garlic powder and the outer packaging of the product according to the needs of customers.
4. We have more than ten years of production and export experience, and a complete after-sales service system.
If you are also interested in various condiments, please feel free to inquire.
Email: polly@machinehall.com
Whatsapp: +86 18538192032
Website: https://www.fitakyfood.com/product/garlic-powder.html