Compared to fresh garlic, the dried garlic powder seasoniong has a longer shelf life and is easy to use. what's more, we provide customers with free samples for product testing and customized services for trademark and packaging.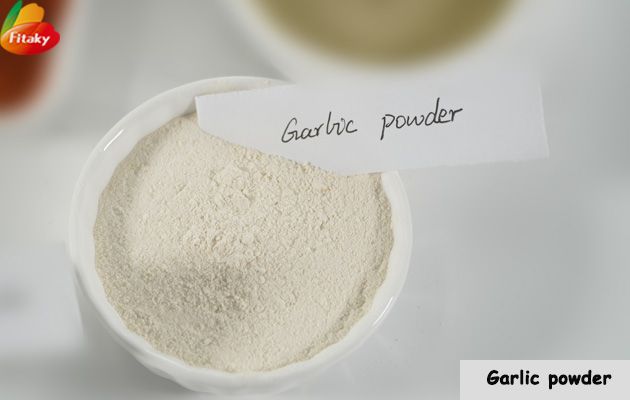 As the professional garlic powder supplier and manufacturer, we have bulk garlic powder for sale. our organic garlic powder mostly is exported to Brazil, Indonesia, Singapore, Malaysia, Spain and other more than 100 countries.
Benefits of the organic garlic powder
1. Provide free samples & Custom Packaging and Logos
2. Certified Halal. Kosher, Organic, FDA, BRC, etc.
3. No pesticide and heavy metal residues
4. Non-GMO, healthy and safe.
5. 100% factory price
7. Low moisture content, long shelf life, not easy to agglomerate
As the professional garlic products supplier, we have bulk garlic products for sale, such as dehydrated garlic granules, dehydrated garlic slices, etc.
Packing of the garlic powder
12.5 kg/Foil bag; 12.5 kg*2/carton; 30 kg/drum
As customer's requirement
Load of the garlic powder
If packing in 20kg/carton, one 20ft reefer container can load 14 mts, one 40ft reefer container can load 22 mts