Organic onion powder is a spice which retains the pungency and flavor of fresh Onions. But it is easier to handle than fresh onions, which does not need to be chopped or special treatment.
What's more, our gluten free onion powder is usually used in nutritional health products, functional food, infant food, middle-aged and elderly food, seasoning, etc.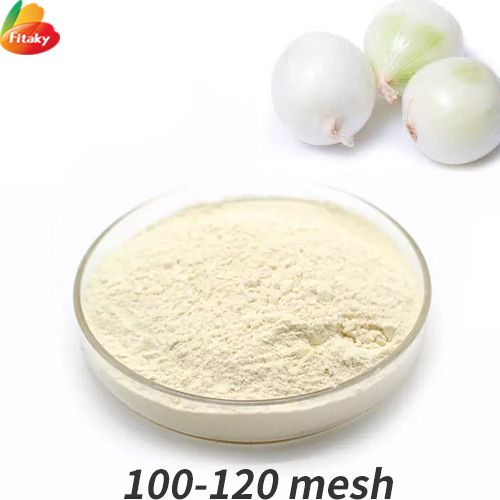 More about the high quality onion powder

1. Great for soups, dips, condiments, etc.
2. Quality food ingredients for restaurants, retail and food processing, etc.
3. No additives and pesticide residues
4. Halal, Kosher, Organic and more certified
5. Free samples and customized service
6. Fast delivery
High quality onion powder samples display(provide free samples)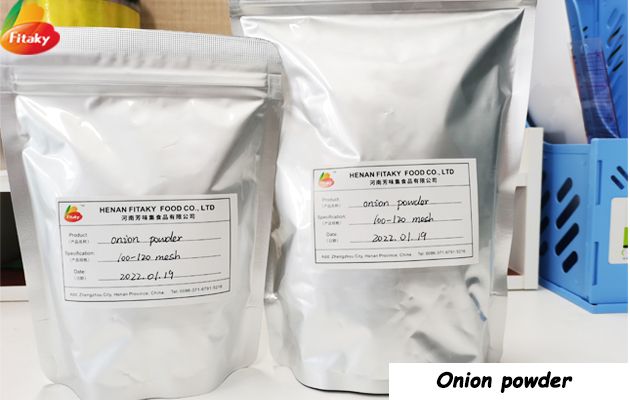 As the professional dehydrated onion products manufacturer, we still have freeze dried onion granules, fried onion flakes, dehydrated onion slices, etc.
If you wanna know the pure onion powder price, contact me freely.
Packaging of the onion powder
1) 25kg/drum Packed in a cardboard-drum with two plastic-bags inside;
2) 1kg/bag Packed in an aluminum foil bag;
3) As your request.
Load of the onion powder
If packing in 20kg/carton, one 20ft reefer container can load 14 mts, one 40ft reefer container can load 22 mts