Organic freeze dried onion granules' biggest characteristic is to retain the color, fragrance, taste, shape of the product and the nutritional ingredients of the original ecological food. It is also known as aerospace food, which is today's natural, green, safe and convenient nutrition food.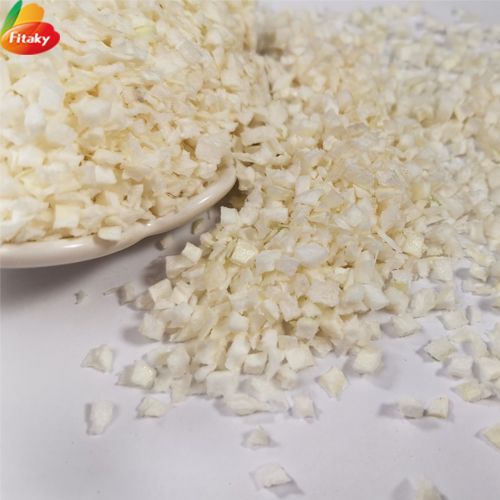 More information about the freeze dried onion granules
1. Support customization & provide free samples
2. 100% factory price
3. Fast delivery
4. Certified Halal, Kosher, organic, etc.
5. No pesticide and heavy metal residues
6. Store in a cool dry place
7. Type: slices/granules/powder
We have all kinds of dried onion products, such as onion powder, dehydrated onion granules, onion crispy, etc. Different varieties, different specifications, please feel free to consult.