High quality turmeric is a perennial, fragrant herb. It has both medicinal value and can be used as food seasoning. Turmeric powder is a powder ground from the dried rhizomes of turmeric, used as a condiment and a yellow colorant, and is a common seasoning used at home for curry powder, seasonings, etc.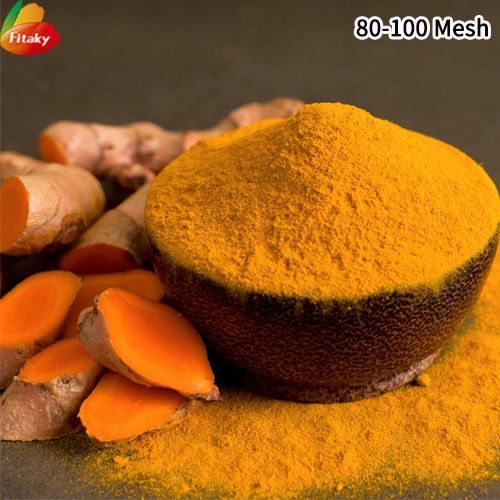 Over the years, our product has obtained ISO9001 certification, FSSC22000 certification, kosher certification, halal certification, US organic USDA certification, UK retail BRC certification, food production SC certification, etc.
And our hot sale turmeric powder has been exported to Indonesia, Singapore, Malaysia, United States, Iran, Netherlands, Arabia, Malaysia, United Kingdom, Germany, Canada and other countries.
Benefits of the high quality turmeric powder
1. 100% factory price
2. Free of any preservatives and food additives
3. Selected global spice raw materials, more natural and healthy
4. Micron grinding, fine powder, can reach 300 mesh
5. Choose irradiation sterilization or steam sterilization, which is safer and healthier
6. Provide free formulation development & free samples as well as custom packaging and labeling services
7. The color is positive, and the taste is full-bodied.
Premium turmeric powder samples display(provide free samples)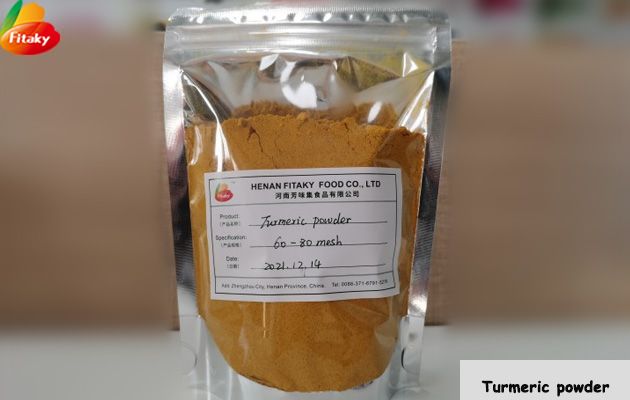 We provide more than 50 kinds of spice products, with the same category and multiple specifications, to meet the different needs of different customers, such as chili powder, cinnamon powder, curry powder,cumin powder, etc. Due to the excessive variety of spices, the products on the website are limited. If you have any other product needs, please feel free to consult.
Email: polly@machinehall.com
Whats app: +86 18538192032