Bulk red chili powder is often eaten as a spice. In Spain, Germany, Hungary, Central Europe and Turkey, paprika is often used as a seasoning for sausages. In Korea, high quality chili powder is one of the important seasonings for making kimchi. Many Spanish, Portuguese and Turkish recipes use paprika for soups, stews, casseroles and vegetables. Goulash and chicken are famous dishes with paprika in Hungary. In the US this is often a garnish in stuffed egg, fish and cheese and vegetable casseroles. In Morocco, it is used in tomato dishes and salads. In addition, paprika is used in Mexico, Guatemala, Honduras, Panama, Costa Rica, South America and the Caribbean.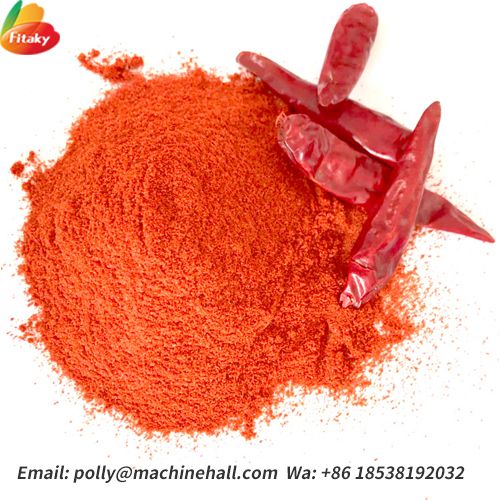 Benefits of the high quality red chili powder
1. The spiciness and thickness of chili powder can be selected by customers
2. No pesticide residues and additives
3. Shelf life: 24 months
4. Halal, Kosher, Organic and more certified
5. Free samples available
6. Custom Packaging and Logos
7. 100% factory price
Our premium red chili powder has been mainly exported to Indonesia, Brazil, Malaysia, Singapore, South Korea, Spain and other countries. As the prfessional spices supplier, we have more than 50 kinds of spcies & herbs, such as cinnamon powder, turmeric powder, curry powder, etc.
If you are interested in the high quality red pepper powder, and wanna know the red chili powder price, contact Polly freely.
Packing of the red chili powder
1kg/bag, 2kg/bag, 5kg/bag, etc.

20kg/carton
Load of the red chili powder
If packing in 20kg/carton, one 20ft container can load 14 mts, one 40ft container can load 22 mts.
If packing in 25kg/carton, one 20ft container can load 17 mts, one 40ft container can load 26 mts.