Pure cinnamon powder is a powder made from the peeled branches of cinnamon, which has a lovely aromatic, mild, sweet feel and is a much-loved spice by people.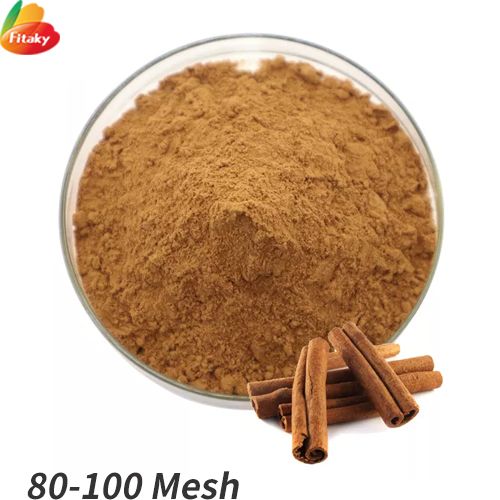 High quality ground cinnamon is commonly used in baking breads, snacks, and cured meats. In addition, it is also widely used in beverages, food flavor enhancers, pharmaceutical formulations, mixed flavors and advanced cosmetics.
More information about the cinnamon powder
1. The hot sale cinnamon powder has certified Halal Kosher Organic, FDA, etc.
2. Provide free samples for customers
3. Fast delivery & 100% factory Price
4. Customize different packaging and OEM services according to customer needs
5. The factory has the ability to independently develop compound seasonings, and can customize compound seasonings with different flavors for customers according to their needs.
As the professional spices & herb supplier, Fitaky provides more than 100 kinds of spices & herbs. In addition to cinnamon powder, we also have a large amount of cinnamon sticks, turmeric powder, chili powder, etc.
Friends who are interested in spices are welcome to consult at any time.