Pure ground cinnamon is a powder made from the peeled branches of cinnamon, which has a lovely aromatic, mild, sweet feel and is a much-loved spice by people.
As a professional manufacturer of high quality cinnamon powder, our annual output can reach 2000 tons, with sufficient supply and global supply.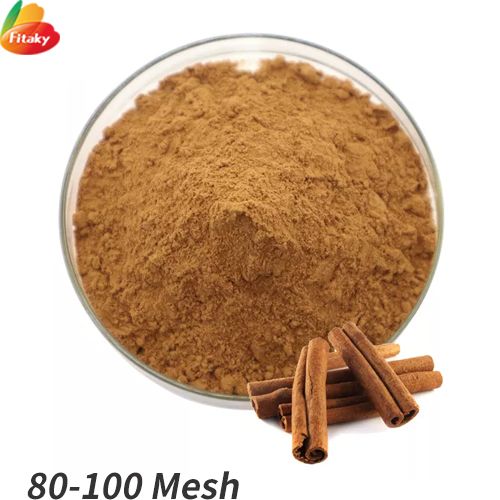 Our full range of services are as follows
1. Size: 80-100 Mesh
2. Provide free samples & Support customization (packing & logos)
3. Fast delivery
4. 100% factory Price
5. Provide all kinds of cinnamon sticks, chips, granules and powders
6. Halal, Kosher, Organic, etc.
Application of the organic cinnamo powder
Premium cinnamon powder is usually used to bake bread, snacks, and marinate meat products. What's more, It is widely used in beverages, food flavor enhancement, pharmaceutical formulations, blended flavors and advanced cosmetics, such as cola beverages that contains cinnamon oil.
In addition to cinnamon powder, we also have a large amount of cinnamon sticks, turmeric powder, chili powder, etc. The supply is sufficient and stable, and it is available globally.
Email: polly@machinehall.com
Whatsapp: +86 18538192032
Load of the cinnamon powder
If packing in 20kg/carton, one 20ft container can load 14 mts, one 40ft container can load 22 mts.
If packing in 25kg/carton, one 20ft container can load 17 mts, one 40ft container can load 26 mts