Compound seasoning powders are combinations of spices, seasonings, and other ingredients that are often used to enhance the flavor and texture of food. Different compound seasoning powder formulas are different. Fitakyfood.com supports custom compound seasonings of various flavors, such as ginger garlic powder, sea salt and black pepper, chicken flavor seasoning powder, beef flavor seasoning powder, seafood flavor seasoning, garlic salt, etc.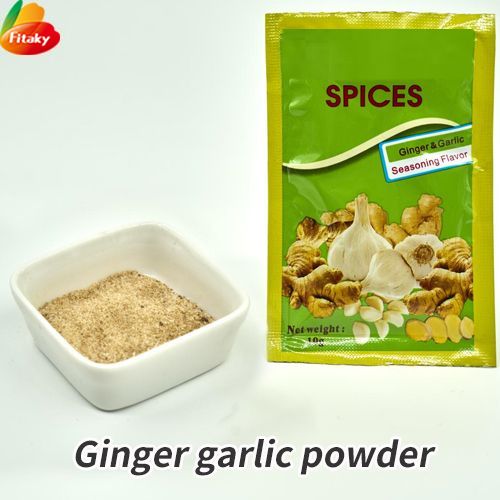 Compound seasoning powder can be used in various dishes, such as meat, fish, vegetables, soups and sauces, etc., to make food more palatable. Compound seasoning powder can also be adjusted and improved according to customer needs to meet different dietary needs and preferences.
What you need to know about compound seasoning powder:
1. Customize compound condiments according to customers' needs or according to customers' samples, and support OEM customization.
2. Provide free compound seasoning powder samples for customers to conduct product testing.
3. Some of our products have passed ISO9001, HALAL, HACCP, BRC, FDA, Organic and other certifications.
4. We have our own logistics and transportation system to ensure fast delivery.
5. Sufficient reserves, stable supply, 100% factory price.
Fitakyfood.com has more than ten years of production and processing experience in the seasoning powder industry. It not only supports custom compound seasoning powder, but also develops new flavors of seasoning powder according to customer needs. Customers who are interested in seasoning powder are welcome to consult at any time.