The instant noodle seasoning is composed of a seasoning pack and a vegetable pack. Vegetable packs can customize the type of vegetables, and seasoning packs can customize flavors, for example, kimchi flavor, beef flavor, seaweed flavor, etc.
Customized vegetable packs with different flavors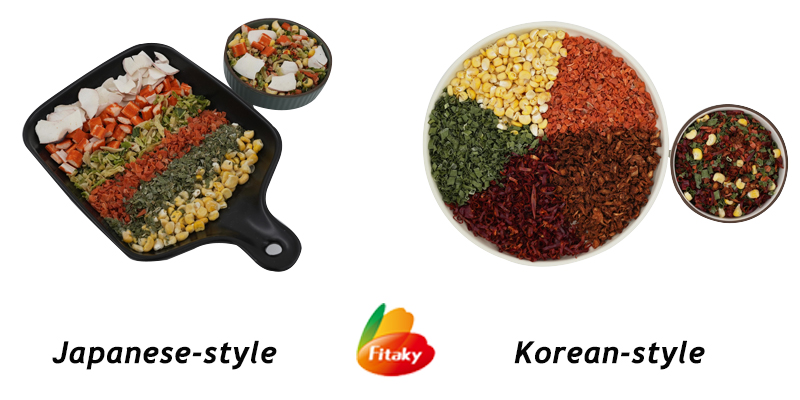 Our main customer groups of the high quality instant noodles seasoning packet are instant food manufacturers, such as instant noodles, ramen, instant soups, etc. At present, our instant noodles seasoning sachets have been exported to Malaysia, Singapore, South Korea, Philippines, Fiji, Brazil, Japan and other countries.
More information about the instant noodle seasoning sachets
1. Fitaky has the ability to develop different flavors of seasonings, supports customization of different flavors, and can also be customized according to customer samples.
2. Support customization of different instant noodle seasoning package specifications
3. The instant noodle seasoning has certified Halal, Kosher, Organic, Brc, FDA, etc.
4. Provide free samples for your product test
5. 100% factory price & fast delivery
Regarding the flavor of the versatile seasoning package, we support customization, including hot and sour flavor, tomato flavor, kimchi flavor, Korean sweet and spicy flavors, and Thai spicy sauce flavors, etc., customize your own taste.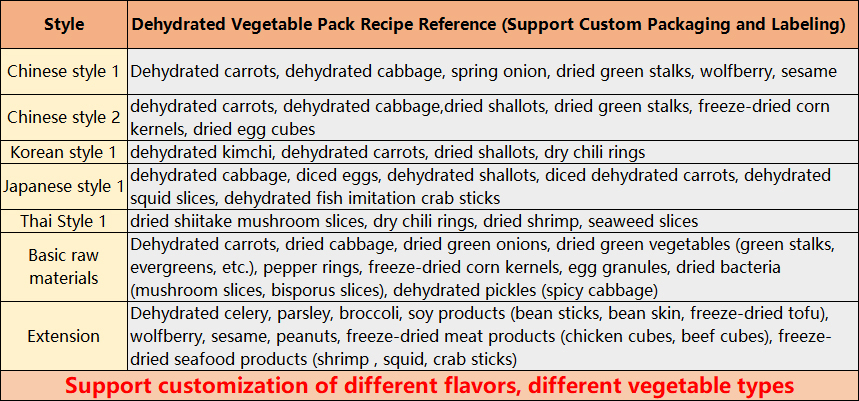 packing of the instant noodle seasoning
12.5kg/aluminum foil bag
25kg/carton
According to customer requirements
Load of the instant noodle seasoning
If packing in 20kg/carton, one 20ft container can load 14 mts, one 40ft container can load 22 mts