Chicken seasoning powder is prepared from a variety of spices, which can effectively retain the flavor, taste and nutrients of natural chicken, and the chicken flavor is rich.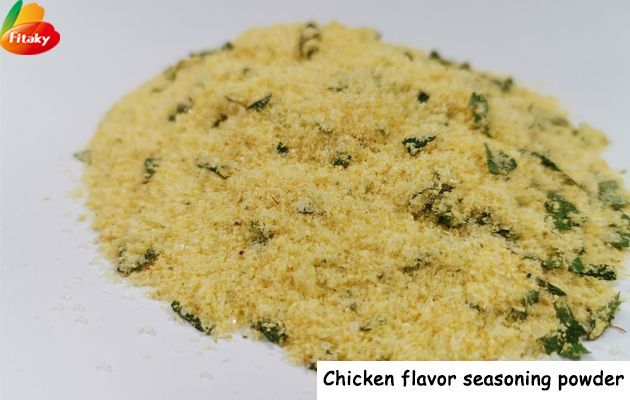 Chicken seasoning powder is commonly used for seasoning of various foods and dishes and the production of instant noodle seasoning packets.
At the same time, we also support customizing seasoning powders with different flavors according to customer needs, such as beef seasoning powder, kimchi seasoning powder, etc.
High quality compound seasoning powder samples display(provide free samples)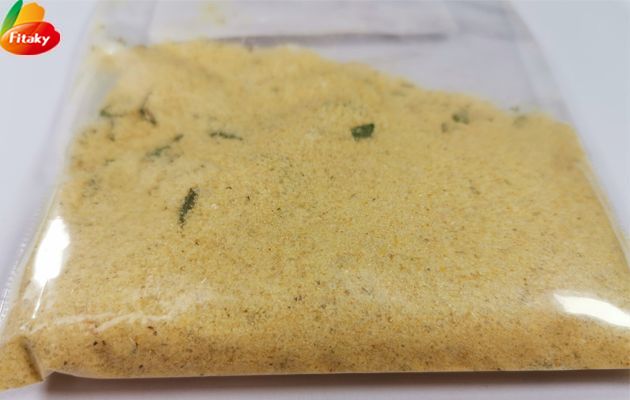 More About Fitaky Chicken Flavor Seasoning Powder
1. Fitaky supports the customization of compound seasoning powder according to customer needs
2. The chicken seasoning powder has passed ISO9001, HACCP, HALAL, BRC, FDA, ORGANIC and other product certifications.
3. Support customized packaging and labeling of chicken flavor seasoning powder.
4. Free samples of seasoning powder are available for customers to do product testing.
Customers who are interested in condiments of various flavors are welcome to consult at any time!