Hot sale shiitake mushroom powder is a natural seasoning made from fresh organic mushrooms. Mushroom powder is delicious, rich in mushroom flavor, does not contain any food additives and preservatives, natural, green and healthy. Pure mushroom powder is also an important ingredient in mushroom supplements.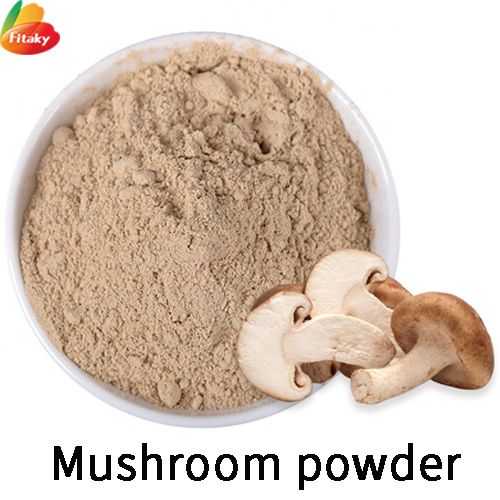 About the shiitake mushroom powder, you need to know:
1. The factory supports customization of the packaging, specifications, labels, etc. of shiitake mushroom powder.
2. We can provide customers with free samples for product testing
3. Mushroom powder has passed ISO9001, HACCP, HALAL, BRC, KOSHER, FDA, ORGANIC, and other certifications.
4. 100% natural, no food additives and preservatives.
5. Located in the high-quality shiitake mushroom production base in China, with sufficient raw materials
6. More than ten years of experience in the field of mushroom powder processing and exporting
Except the mushroom powder, we still have other fruit and vegetable powder, such as kale powder, strawberry powder, morel powder, porcini powder and Hericium erinaceus powder, etc., with ample supply. Friends who are interested in mushroom seasoning powder are welcome to consult at any time.