Organic strawberry powder is made of high-quality strawberry, processed and ground, which greatly retains the nutrients of strawberry, while retaining the original flavor and nutrition of strawberry. 100% pure powder is safer and healthier to eat or use.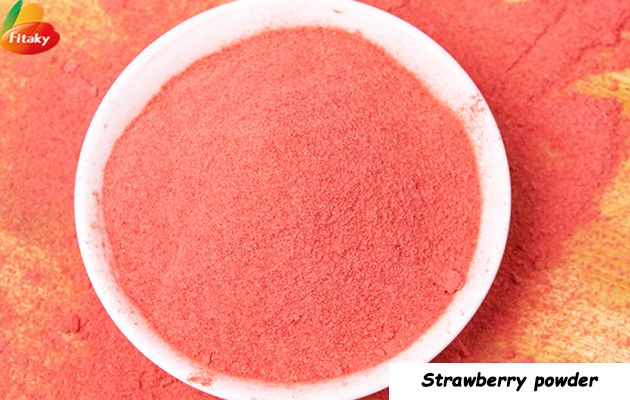 More information about the high quality strawberry powder

1. Freeze dried strawberry powder, non-GMO and vegan friendly
2. 100% Pure Powder, Preservative Free
3. Certified Halal, Kosher, Organic, etc.
4. Shelf life: 24 months
5. Good water solubility and high purity
6. Provide free samples & custom packaging and logos
Application fo the versatile strawberry powder
Food grade strawberry powder can replace artificial flavors, colors, sweeteners, and add natural strawberry flavor and color to products. Besides, it's suitable for adding to various products such as cakes, candies, chocolates, ice products, drinks, etc.
In addition to pure strawberry powder, we also have tomato powder, dragon fruit powder, peach powder, etc.
If you are interested in the strawberry powder, and wanna know the strawberry powder price, contact me freely.
Packing of the strawberry powder
1kg/Foil bag, 2kg/Foil bag, 10kg/Foil bag
20kg/carton or as your require
Load of the strawberry powder
If packing in 20kg/carton, one 20ft reefer container can load 14 mts, one 40ft reefer container can load 22 mts.
If packing in 25kg/carton, one 20ft reefer container can load 17 mts, one 40ft reefer container can load 26 mts.