Organic ginger is our commonly used condiment. Dried ginger are made of high-quality ginger. Premium ginger do not add any preservatives and food additives during processing, and are pure natural green food.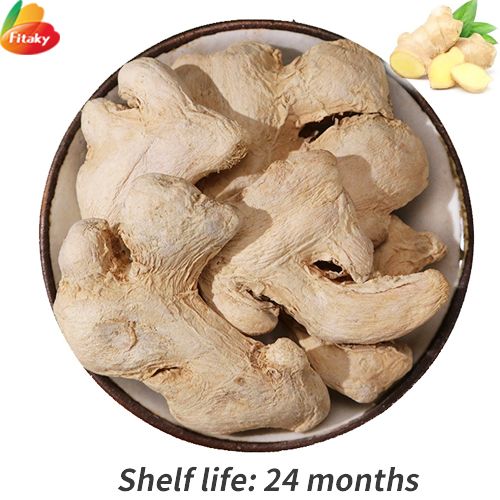 So far, our premium dried ginger products have been exported to Indonesia, Malaysia, Philippines, Bangladesh, United States of America, United Arab Emirates, Brazil, Thailand, Saudi Arabia, and other countries.
About the high quality dried ginger, you need to know
1. No pesticide and heavy metal residues
2. Provide free samples
3. Fast delivery
4. Vegetarian friendly, Organic, Halal, Kosher, etc.
5. Strong ginger flavor and no sugar
We support customization about the high quality dried ginger products(12.5kg/bag, or as your requirement)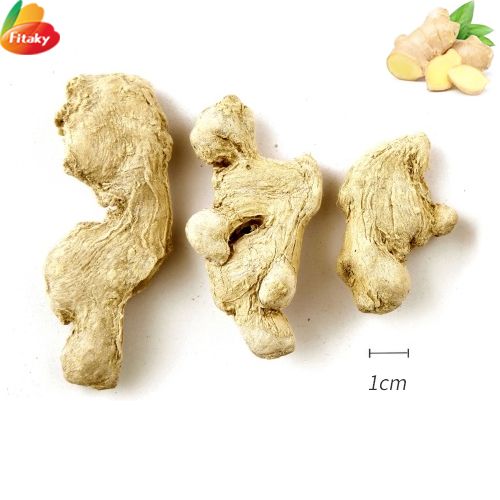 High quality dried ginger is widely used in food and daily chemical products. For example, ginger shampoo, hand cream, foot bubble soup, toothpaste, mouthwash, ginger candy, ginger detergent, soy milk powder, stewed products and so on.
The delivery picture of bulk dried ginger is as follows: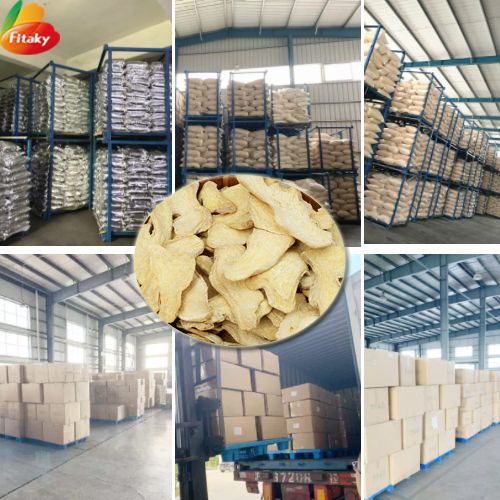 We not only have dried ginger for sale, but also dehydrated ginger granules, dehydrated ginger slices, ginger powder and other ginger products with high quality and reasonable prices.
If you are interested in the dried ginger price, contact me freely.
Email: polly@machinehall.com
Whatsapp: +86 18538192032
Load of the dried ginger

If packing in 25kg/carton, one 20ft reefer container can load 14 mts, one 40ft reefer container can load 26 mts.
If packing in 20kg/carton, one 20ft reefer container can load 8mts, one 40ft reefer container can load 15 mts.