Organic ginger is our commonly used condiment. Bulk ginger granules are made of high-quality ginger through peeling, panning, drying, selecting, grinding, screening and grading, packaging and other processes. After processing, it not only retains all the nutrients of the original ginger, but also facilitates storage and consumption.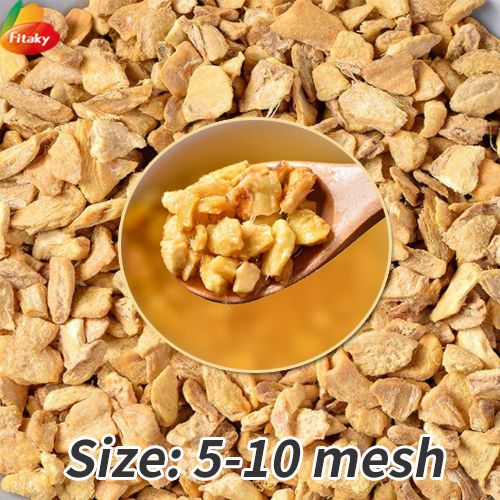 Premium ginger granules do not add any preservatives and food additives during processing, and are pure natural green food.
Besides, we also have bulk dried ginger, dried ginger slices, ginger powder, etc., with different sizes.
The advantages of the high quality ginger granules
1. Ginger contains protein, multivitamins, carotene, calcium, iron and phosphorus.
2. Ginger contains oily volatile oils such as gingerol, gingerene, citral and aroma; there are also gingerol, resin, starch and fiber.
3. Gingerol has a stimulating effect on the oral cavity and gastric mucosa, can promote the secretion of digestive juice and increase appetite.
4. Ginger soup boiled with organic ginger grains and brown sugar can promote blood circulation and drive away cold, and prevent colds.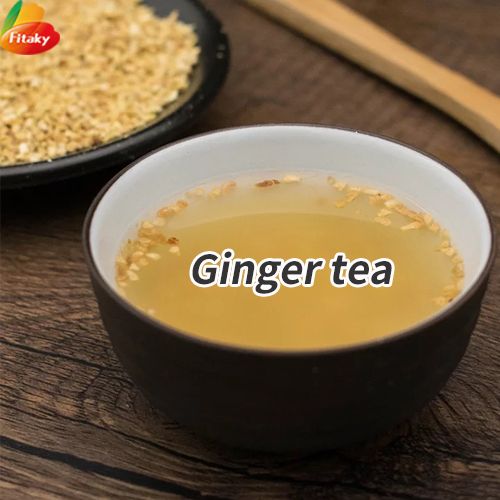 What's more, premium ginger granules is widely used in food and daily chemical products. For example, ginger shampoo, hand cream, foot bubble soup, toothpaste, mouthwash, ginger candy, ginger detergent, soy milk powder, stewed products and so on.

Our full range of services are as follows
1.Support customization
2.Provide free samples
3.Fast delivery
4.One-stop service
5.International export standards
Organic ginger granules samples display(provide free samples)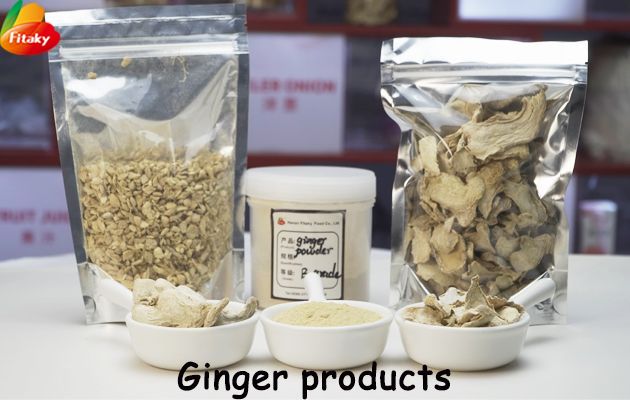 Different specifications of ginger display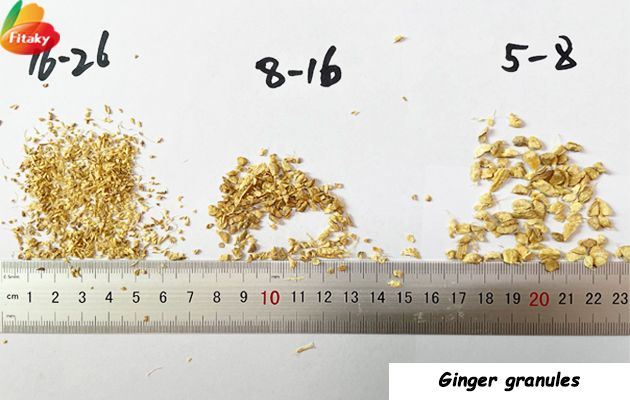 Bulk ginger granules delivery display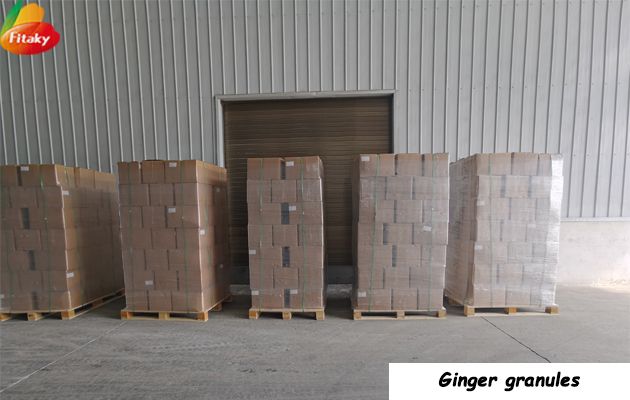 We provide 24-hour inquiry at any time, and customers who need it are welcome to inquire at any time.
Email: polly@machinehall.com
Whatsapp: +86 18538192032
Packing of the dehydrated ginger granules

Bulk package: 1Kg, 3Kg, 5Kg, 10Kg, 15Kg, 20Kg/carton
Small package: 20-1000g/poly bag or vacuum pack, as per customer's requirements.
Load of the dehydrated ginger granules
If packing in 20kg/carton, one 20ft reefer container can load 14 mts, one 40ft reefer container can load 22 mts.