The organic dried ginger slices have past U.S. FDA and comply with Current Good Manufacturing Practices. At the same time, the high quality ginger is HACCP, ISO, Kosher certified.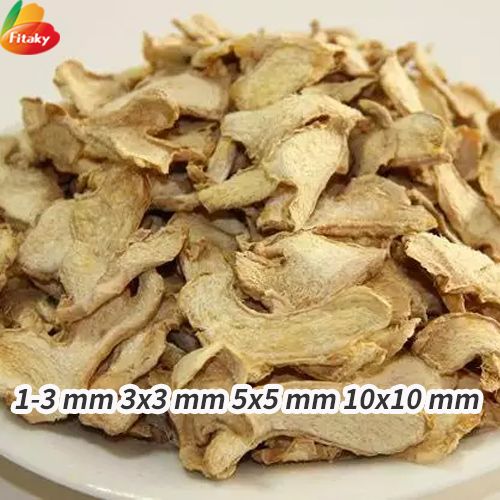 More details about the organic dried ginger slices
1. Customization: product customization, packaging customization, support OEM, etc.
2. The dried ginger slices have certified Halal, Kosher, Organic, ISO, BRC, FDA, etc.
3. Provide free dried ginger slices for customers.
4. Shelf life: 24 months
5. Strong supply capacity, the output of dried ginger slices is 3 tons.
6. Fast delivery, convenient and safe, and timely information updates.
As the professional dried ginger slices manufacturer in China, we have bulk dried ginger products, such as dried ginger powder, dried ginger granules,dried ginger slices, etc.
Friends who are interested in dehydrated ginger products are welcome to consult at any time.
Packing of the dried ginger slices
1kg, 2kg, 3kg, 5kg/Foil bag
2*10kg/carton Inner double PE bags and outside carton
Load of the dried ginger slices
If packing in 20kg/carton, one 20ft container can load 14 mts, one 40ft container can load 22 mts.