Cumin powder is a spice powder made from ground cumin seeds. Ground cumin is often used as a seasoning or spice in dishes such as curries, soups, stews and roasts. It has a warm, earthy, slightly bitter flavor that is often described as "smoky". Ground cumin is a common ingredient in many dishes, especially in Indian, Middle Eastern, and Mexican dishes.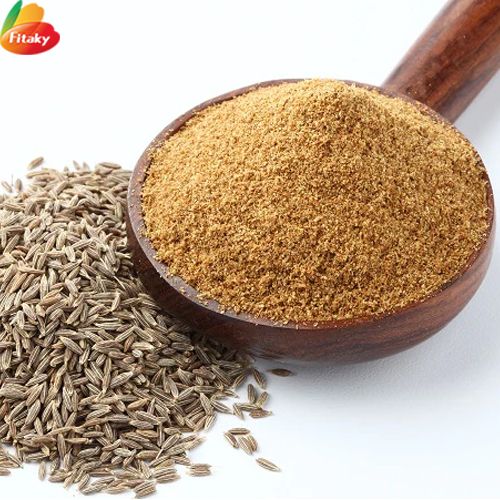 More information about the cumin powder
1.Provide free cumin seed powder samples & support customization (Packing & packaging) & OEM.
2. The cumin powder has certified Halal, Kosher, Organic, Brc, FDA, etc.
3. Support customized compound seasoning powder according to customer needs
4. Factory direct supply lots of cumin powder, sufficient and stable supply, favorable price, guaranteed fast delivery.
5. Non-GMO, Gluten-Free. Free of preservatives and food additives
6. Shelf life: 24 months
As the professional spices & herbs manufacturer and supplier, we have more than 50 spcies, such as chili powder, cinnamon powder, turmeric powder, ginger powder, garlic powder, etc. If you are interested in the pure cumin powder and wanna know the cumin powder price, contact Polly freely.