Pure cumin powder is a powder made from the seeds of the small annual herb cumin. It has a unique and oily taste, and has a fragrant and strong smell.
As the professional cumin powder supplier & manufacturer, our annual output has reached 500 tons, with stable supply.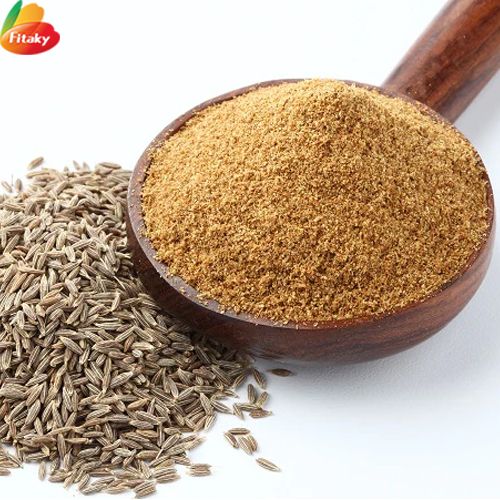 Benefits of high quality the cumin powder
1.Support customization (Packing & load & logos)
2. Provide free samples
3. Fast delivery
4. No pesticide and heavy metal residues
5. Size: 80-100 Mesh
6. Shelf life: 24 months
The applications of the high quality cumin powder
1. Premium cumin powder has become an indispensable and important seasoning in many dishes with its unique aroma. It is more suitable for barbecue, frying, frying, stewing and other cooking methods, especially in South Asia, the Middle East, North Africa and Xinjiang.
2. Because cumin is rich in oil, the smell is fragrant and strong, and it has a strong effect of removing the odor of fish and mutton, and it can also relieve the greasy meat. It is especially commonly used in barbecued meat, and has a unique flavor.
As the professional spices & herbs manufacturer and supplier, we have more than 50 spcies, such as chili powder, cinnamon powder, turmeric powder, ginger powder, garlic powder, etc. If you are interested in the pure cumin powder and wanna know the cumin powder price, contact Polly freely.

Email: polly@machinehall.com
Whatsapp: +86 18538192032