Pure cumin powder is a powder made from the seeds of the small annual herb cumin. It has a unique and oily taste, and has a fragrant and strong smell.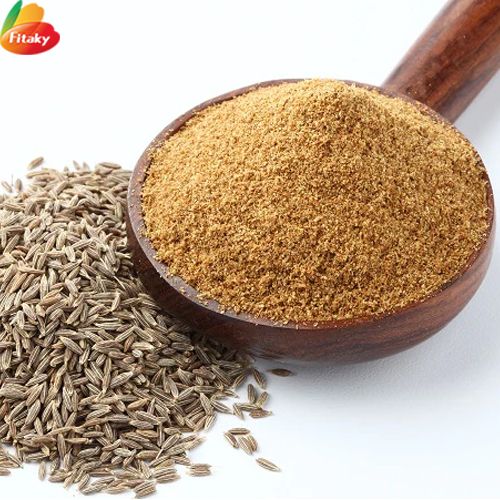 More information about the cumin powder
1.Provide free samples & support customization (Packing & packaging)
2. Certified Halal Kosher Organic, etc.
3. Fast delivery & 100% factory price
4. Support for bulk orders
5. Free of preservatives and food additives
6. Shelf life: 24 months
As the professional spices & herbs manufacturer and supplier, we have more than 50 spcies, such as chili powder, cinnamon powder, turmeric powder, ginger powder, garlic powder, etc. If you are interested in the pure cumin powder and wanna know the cumin powder price, contact Polly freely.