Bulk dehydrated onion flakes have a strong onion smell, which can be restored by soaking in warm water, fresh in all seasons, and retains the original nutrients and flavor of onions.
We supply dehydrated onion slices of different varieties and specifications, such as dehydrated red onions, dehydrated white onions, dehydrated yellow onions, etc. Specifications: flakes/slices/granules/powder.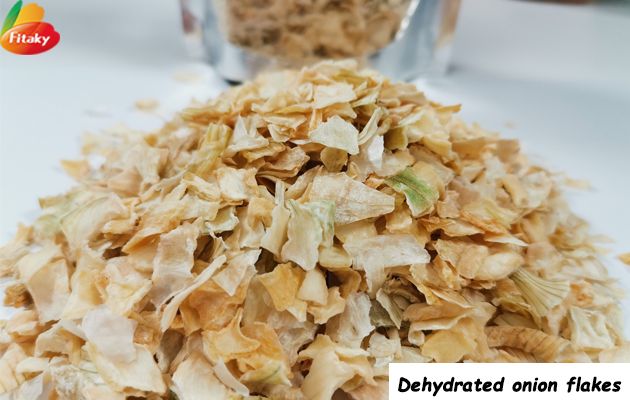 More about the dehydrated onion flakes
1. Premium quality, non-GMO, paraben free, all natural.
2. For meat, poultry, fish, potatoes, pasta, soup, rice, bread, salads, dips, marinades and egg dishes.
3. Certified organic, halal, kosher and more.
4. Easy to carry and use, it is the best choice for picnics and hiking.
5. Provide free samples & support customization
So far, our dehydrated onion flakes have been exported to more than 100 countries including Malaysia, Singapore, South Korea, Indonesia, Brazil, the United States and have been well received.
If you are interested in our dehydrated onion flakes and want to know the dehydrated onion flakes price, contact me freely.