Black garlic is a food made from fresh raw garlic, which is fermented in a fermentation box for 90 to 120 days with the skin on, and has a good antioxidant effect. The taste is soft, sweet and sour without irritation. Its appearance is similar to preserved fruit, and it does not have the peculiar smell of raw garlic after eating, and it will not cause adverse irritation to the stomach.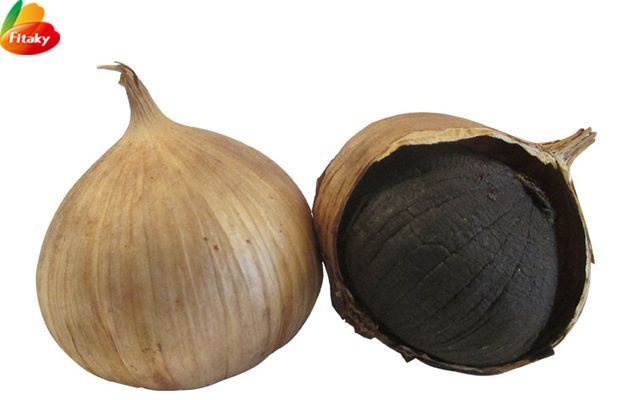 .
At the same time, the general sweetness of garlic is about 8-10 degrees. After one month of fermentation, the sweetness of black garlic is very high, about 40 degrees. Compared with raw garlic, black garlic is soft and has a delicate and sweet flavor.
At present, black garlic, as a new high-quality nutritious food material, has different degrees of development and demand in beverages, alcohol, snack food, and advanced western food. It is a fast-acting healthy food and is deeply loved by people.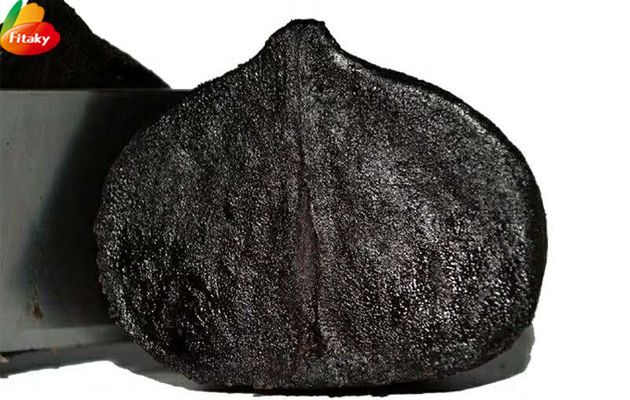 The benefits of the organic black garlic
1. Provide free samples & custom packaging and logos (OEM Services)
2. The black garlic has certified Organic, Halal, Kosher, etc.

3. 100% factory price & Fast delivery
6. Pure natural healthy green food, no food additives.
We not only provide complete black garlic, we also have black garlic granules, black garlic powder, etc. The price is reasonable and the quality is high. Interested friends are welcome to consult at any time.