High Quality black garlic powder is a brown-black powdery substance extracted from fresh black garlic. It has good antioxidant effect and is an important additive for health care products.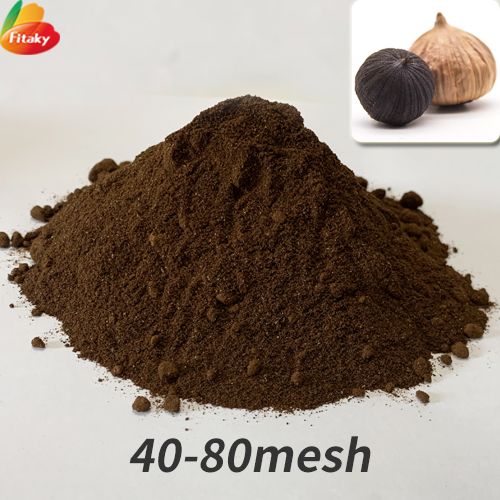 In Singapore, UK, Korea, Indonesia and other countries, the application of black garlic products can be seen everywhere. It is worth mentioning that Singapore's "Black Garlic Bak Kut Teh", in the famous dish, black garlic products play a key role.
Pure black garlic powder can not only be used as a seasoning, but also can be used in the processing of health products and meal replacement powder. the Pure black garlic powder is rich in nutrients and has a wide range of uses.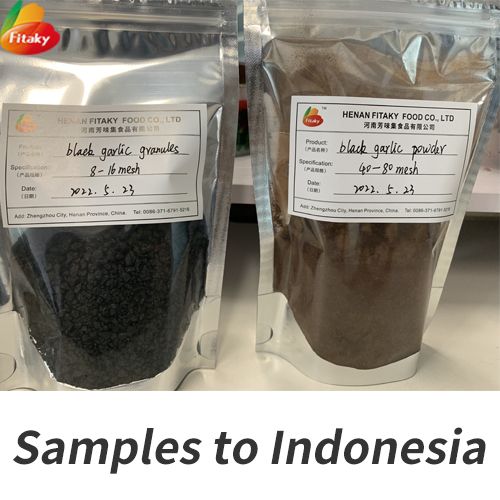 The benefits of the black garlic powder
1. Provide free samples and custom packaging and logos
2. Low moisture content, long shelf life and not easy to agglomerate.
3. Shelf life: 24 months
4. Storage of black garlic powder: cool and dry place
5. No pesticide and heavy metal residues
6. Rich in antioxidants, vitamins and minerals
As a professional supplier of black garlic products, we not only have bulk black garlic powder, but also can supply organic black garlic, black garlic granules, etc. stably for a long time. Regarding the black garlic products price, we will give the most reasonable price.
Customers who are interested in black garlic products are welcome to inquire at any time.
Email: polly@machinehall.com
Whats app: +86 18538192032
Packing of the black garlic powder
25kg/drum (25kg net weight,28kg gross weight)
1kg/bag (1kg net weight, 1.2kg gross )
Load of the black garlic powder
If packing in 20kg/carton, one 20ft container can load 14 mts, one 40ft container can load 22 mts