Freeze dried beef dices are made from 100% real meat through vacuum freezing technology, without any additives, and the rehydration speed is fast, restoring the true taste of fresh beef. Precooked, freeze dried beef dices add delicious protein to any food storage plan.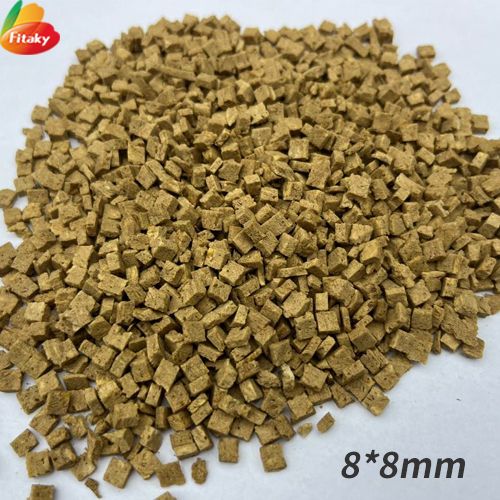 The high quality freeze dried beef dices are suitable for adding to instant noodles, instant noodles, instant porridge, instant soup, mashed potatoes and other instant foods.
More information about the high quality freeze dried beef dices
1. No food additives, healthy and safe.
2. 100% real meat & 100% factory price
3. Provide free samples & customized packaging, logo and product size.
4. Long shelf life, up to 25 years.
5. Halal, Kosher, Organic certified
6. Size: 5*5/8*8/10*10mm
As the professional freeze dried food manufacturer, we have many freeze dried products for sale, such as freeze dried chicken dices, freeze dried strawberry, freeze dried tofu dices, etc.
Friends who are interested in freeze-dried products are welcome to consult at any time.
Packing of the freeze dried beef dices
500g/bag, 1kg/bag
10kg/carton
As customer's requirement
Load of the freeze dried beef dices

If packing in 20kg/carton, one 20ft container can load 14 mts, one 40ft container can load 22 mts.