Premium freeze-dried okra use FD vacuum freeze-drying technology, which has the characteristics of light weight, fast rehydration, convenient consumption and long storage period,which conforms to the trend of modern healthy food consumption.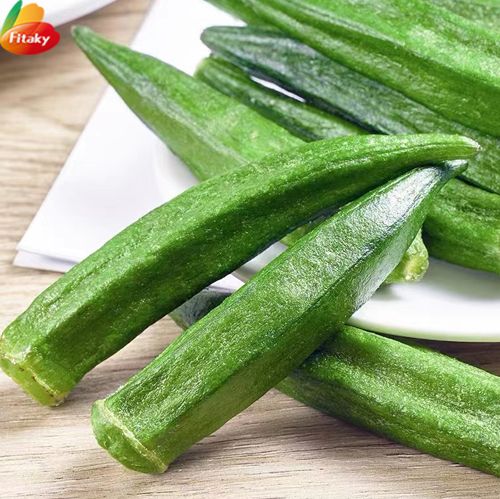 More information about the freeze dried okra
1. Support customization & provide free samples
2. Certified Halal Kosher Organic, etc.
3. Fast delivery
4. Non-GMO & Vegan
5. 100% facory price & support bulk sale.
Fitaky has been engaged in the production and sales of freeze-dried fruits and vegetables for more than 10 years, and there are more than 80 kinds of products, such as freeze-dried strawberries, freeze-dried mangoes, freeze-dried dragon fruits, freeze-dried figs, etc. At present, our products have been exported to more than 90 countries and are well received. Interested friends are welcome to consult at any time.