Organic freeze dried strawberry, fruit Queen, is made from fresh strawberry by freeze-drying technology. It is also known as aerospace food, which is today's natural, green, safe and convenient nutrition food.

GMO free freeze dried strawberries can not only be eaten directly as a daily snack, but also very suitable for eating with yogurt, oatmeal, salads and other foods. They are a good match for nutrition and health.
So far, our popular freeze dried strawberries have been exported to UK, Singapore, Germany, Japan, Korea, etc. We support bulk orders.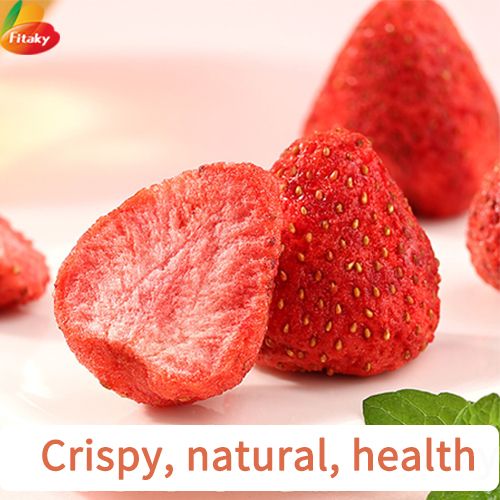 Regarding high quality strawberry products, we not only have complete freeze dried strawberries, but also organic freeze dried strawberry granules, freeze dried strawberry slices, pure freeze dried strawberry powder, etc., which can not only be eaten as snacks, but also used for beverage baking.

Benefits of the high quality freeze dried strawberry
1. 100% healthy, natural, without any additives
2. Non-GMO
3. Oil-free, healthier
4. The taste is crispy and can be eaten by adults and children
5. Low moisture content and long shelf life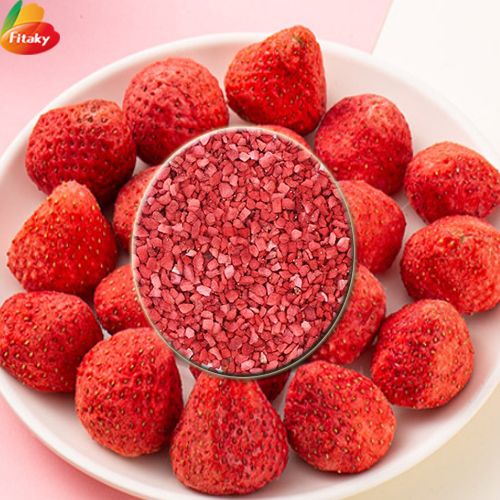 Not only do we have sugar-free freeze dried strawberries, we also have candied dried strawberries.
If you are interested in the high qaulity freeze dried strawberry, and wanna know the freeze dried strawberry price, contact me freely.
Email: polly@machinehall.com
Whats app: +86 18538192032
Packaging of the freeze dried strawberry
Outer side: packed on the carton of 5-10kg
Inner side: Foil bag
or according to client request
load of the freeze dried strawberry
If packing in 10kg/carton, one 20ft container can load 3mt