Roasted garlic powder is brown in color and has a strong garlic flavor. The specification is 80-100 mesh. Roasted garlic powder is fresh garlic that is sliced, dehydrated, roasted, ground and sieved to the desired sieve size. Roasted garlic powder is great for grilling and making sauces and dips. Roasted garlic powder is often used with onion powder and mixed with other spices to create complex seasonings.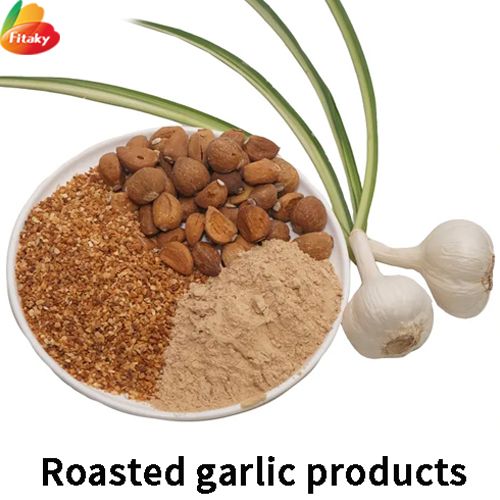 1/2 tablespoon roasted garlic powder is about equal to a whole garlic clove. Roasted garlic powder can be added to stews, salad dressings, spreads, dips or sprinkled directly on the surface of chicken breasts, ribs, eggs, pasta, etc., to add more flavor to food.
As the professional roasted garlic powder supplier, we provide the following services:
1. Provide the free roasted garlic powder samples for customer's product test
2. We support custom packaging, product specifications and OEM customization.
3. We have our own logistics and transportation system to ensure fast delivery and can assist in customs clearance.
4. We have our own raw material production base to ensure product quality and stable supply, 100% factory price.
Customers who are interested in roasted garlic powder are welcome to consult online at any time.