Dried Mixed Vegetables Sachet For Instant Noodles
When it comes to dehydrated mixed vegetables, the first thing that comes to our mind is the instant noodle vegetable pack, which contains a variety of dehydrated vegetables, such as dehydrated cabbage, dehydrated carrots, dehydrated pepper rings, dehydrated egg granules, dehydrated green beans, dehydrated Chopped coriander, dehydrated chives, etc., are very rich in variety.
Many people will say, is the instant noodle vegetable bag nutritious? Is it harmful to health?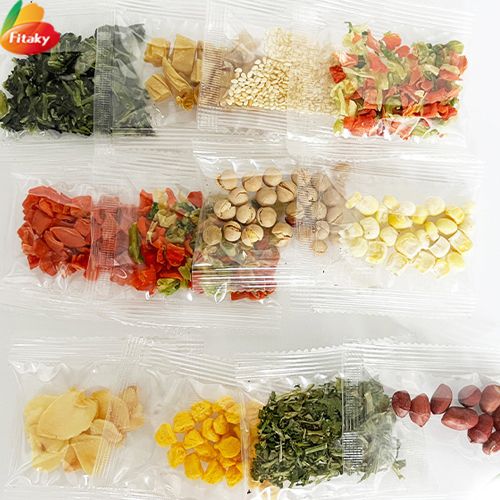 The answer is: instant noodle vegetable packs are not harmful to the human body, they are just dehydrated and processed from fresh vegetables without any additives. So it is completely harmless to the human body.
Fitaky, as a professional dehydrated vegetable manufacturer and supplier, we currently supply more than 100 kinds of dehydrated vegetables, and the supply is sufficient and stable. At the same time, it also supports customizing various types of instant noodle seasoning packages.
Interested friends are welcome to consult at any time.
Email: polly@machinehall.com
Whats app: +86 18538192032
Website: https://www.fitakyfood.com/product/seasoning-packs.html