Shiitake Mushroom Powder Flavor And Texture
Shiitake mushroom powder, as a special ingredient, combines unique flavor and unique texture, bringing unique charm to many dishes. Not only is it popular among foodies and vegetarians, it's also praised for its rich flavor and versatile uses.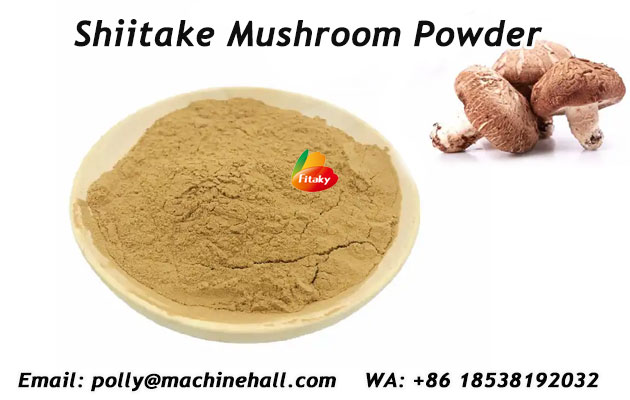 Flavor characteristics:
One of the main features of shiitake mushroom powder is its strong shiitake flavor. It captures the deep flavor of fresh shiitake mushrooms, delivering a unique firm, unflinching flavor that exudes natural authenticity. This flavor not only adds color to the dish, but also gives it a strong and unique flavor.
Texture Highlights:
The texture of shiitake powder is also part of its appeal. It is a powdery ingredient that is usually light and fine, making it easy to mix into a variety of dishes. It can be used to enhance the mouthfeel of food, creating unique textures and allowing people to experience different levels and tastes.
Shiitake mushroom powder can be used as a flavoring, spice or flour substitute in breads, soups, sauces and other delicious dishes. Whether used to add flavor or texture, shiitake powder opens up new possibilities in cooking.

Overall, shiitake powder's unique flavor and varied textures make it a highly regarded ingredient in the food world. Not only does it provide delicious options for vegetarians, it also gives culinary masters and gourmets unlimited creative scope to add unique flavors and textures to a variety of dishes. Whether you're looking for a new food experience or more cooking inspiration, shiitake mushroom powder is worth a try.