How to prevent dehydrated vegetables from browning during processing?
To prevent dehydrated vegetables from browning during processing, you can refer to the following two methods: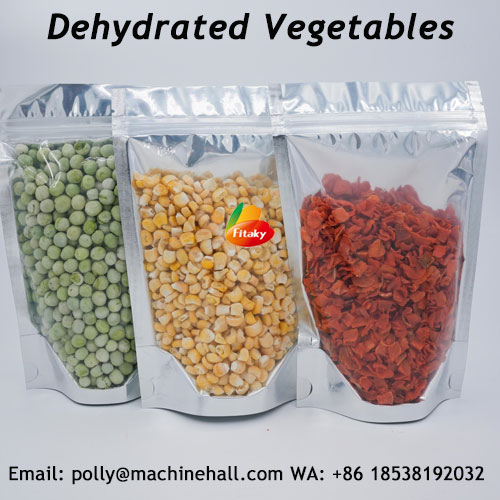 1. Prevention of enzymatic browning
The first is the handling of capital drift. The blanching temperature of vegetable raw materials is generally 95°~100°C, and the blanching time is generally 1 minute to 3 minutes. The specific time and temperature vary depending on the variety of dehydrated vegetables. The second is to add antioxidants. Sodium D-erythorbate is a strong reducing agent, which can effectively prevent browning in dehydrated vegetable processing, and its concentration is generally 0.05%~0.15%.
The second is to transfer external management. That is, adjusting the H value to below 6 with lemon can effectively reduce the strong activity, and the fourth is to isolate again. , Pre-treated raw materials are vacuumized, or dehydrated vegetable raw materials are immersed in water or dilute hydrochloric acid for oxygen isolation, which can also effectively inhibit enzymatic browning.
2. Prevention of non-enzymatic browning
Non-enzymatic browning is ubiquitous in vegetable processing. Specific measures to prevent over-heating and sterilization are as follows: 70°C~75°C is suitable for sterilization, cooling immediately after 3 minutes to 5 minutes of sterilization; pH value is controlled within 6; storage temperature is controlled at 10°C~15°C C is appropriate. The processing process of dehydrated vegetables is meticulous and may effectively avoid discoloration. The processing technology of dehydrated vegetables is advanced, which can ensure the color, quality and taste of dehydrated vegetables. Customers are welcome to come to buy.
Fitakyfood.com provides nearly 100 kinds of dehydrated vegetables with various specifications and sufficient reserves. If you are interested in dehydrated vegetables, welcome to consult and visit the factory at any time!
Email: polly@machinehall.com
Whatsapp: +86 18538192032
Website: https://www.fitakyfood.com/product/dehydrated-vegetables.html