Dehydrated vegetable flakes are also called rehydrated vegetables, including over 100+ dehydrated vegetables, which are processed by dehydrating fresh vegetables, while ensuring the original taste and nutrition of vegetables.
Fitaky's factory is located in Jiangsu, the hometown of vegetables in China, where fresh vegetables are abundant. Fitaky has 2 dehydrated vegetables production lines, with a daily output of 20 tons of various dehydrated vegetables, and the supply is sufficient and stable.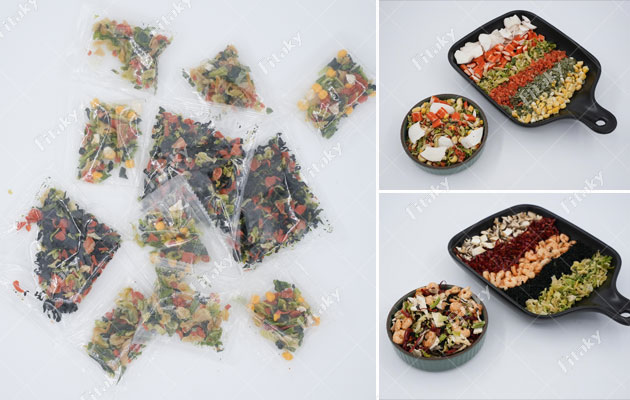 Fitaky can not only provide one or more single dehydrated vegetables, but also support customized mixed dehydrated vegetable sachets according to the ratio required by customers.
More information about the organic dehydrated vegetable flakes
1. Modern vegetable drying equipment better retains the nutrients of fresh vegetables.
2. Support customized specifications, packaging, types of dehydrated vegetables and Label, etc.
3. If you need to try the dehydrated vegetable flakes quality, we can provide free samples.
4. 100% Natural and healthy, Non-GMO, no additives and preservatives
5. Dehydrated Vegetable flakes have passed organic, brc, halal, kosher and other certifications. Meet export standards and support for bulk orders.
Fitakyfood.com, as the professional dehydrated vegetables manufacturer and supplier, not only provide dehydrated mixed vegetable packs, but also provide more than 100 kinds of dehydrated vegetable flakes, such as dehydrated shiitake mushrooms, dehydrated carrots, dehydrated cabbage flakes, dehydrated tomatoes, dehydrated red bell pepper flakes, etc.
Welcome friends who are interested in dehydrated vegetables to consult at any time.