Organic dried shiitake mushrooms are made by drying fresh shiitake mushrooms. The size of the high quality dehydrated shiitake mushrooms we provide are: 2-3cm, 3-4cm, 4-6cm, etc.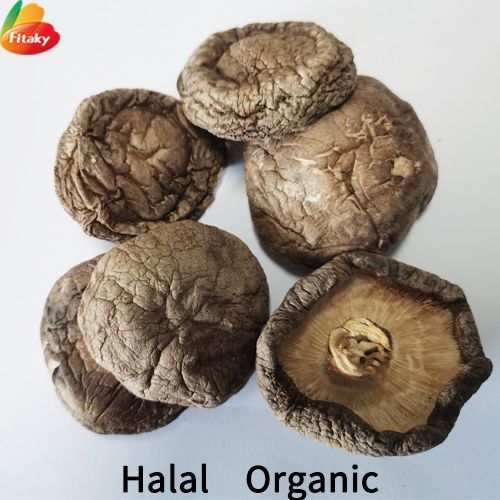 More information about the dried shiitake mushrooms
1. Dried mushrooms are rich in selenium, iron, dietary fiber, protein and vitamin C
2.Provide free samples & support customization (packing & size)
3. No pesticide residues and food additives, No GMO
4. Fast rehydration and soft texture
5. Certified Halal, Organic, Kosher, FDA, BRC, etc.
6. Store in a dry and ventilated place
7. Type: whole/granules/powder
The rehydration speed of the high quality dried shiitake mushroom is fast, the fragrance is rich, and the nutrition is rich. It can be used to make mushroom soup, ramen noodles, etc.
Nowadays, we have more than 100 dehydrated vegetablese for sale, such as dried shiitake mushroom, dehydrated shiitake mushroom granules, dehydrated tomatoes, dehydrated carrots, etc.
Customers who are interested in dehydrated vegetables are welcome to consult at any time.
Product Packing Of dried shiitake mushroom
Small bags: 100g, 200g, 300g, 500g, 1kg, 2kg, 3kg, etc
Bulk packaging: 10-25kg per carton lined with food grade plastic bag
Other kinds of packaging as per customer's request
Load of the dried shiitake mushrooms
If packing in 20kg/carton, one 20ft reefer container can load 10 mts, one 40ft reefer container can load 18 mts.
Delivery Way: For urgent and small order, we can ship by air. For large quantity, by sea is the best choice.