Dried oyster mushrooms have a unique appearance, the cap is fan-shaped, and the structure is wide and thin. Dried oyster mushrooms have a chewy and slightly meaty texture. When rehydrated, they regain some of their original moisture and become soft. They are widely eaten in many cuisines around the world.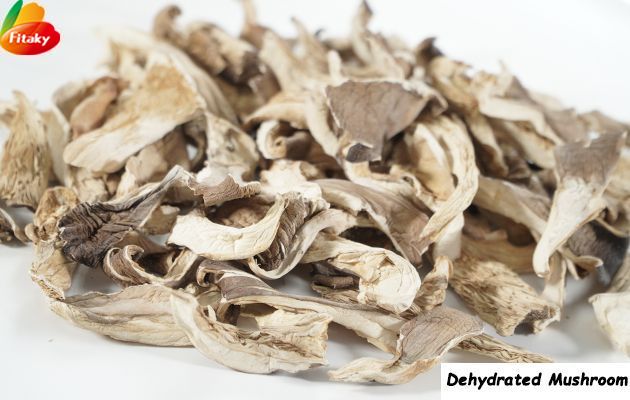 In addition to organic dehydrated oyster mushrooms, we have more than 30 kinds of mushroom-based dehydrated vegetables, such as high quality dry morel mushrooms, dehydrated fungus, dried shiitake mushrooms, dehydrated white fungus,dehydrated button mushroom, dehydrated Chanterelles and other mushroom products with wide variety and high quality.
About the organic dried oyster mushrooms, you need to know:
1. The dried oyster mushroom is non-GMO & Free of Pesticide and Food Additives.
2. Factory supplies free oyster mushroom samples for customer for quality test.
3. The dried mushrooms have certified Halal Kosher Organic, etc.
4. Fitakyfood.com provides OEM services such as customized product specifications, packaging, labels, etc.
5. As a professional manufacturer of dehydrated vegetables, our dehydrated mushrooms have a daily output of 3 tons and support large-volume orders. At the same time, fast and safe delivery is guaranteed, and the after-sales service system is perfect!
Friends who are interested in dehydrated mushroom products are welcome to consult at any time.
Packing of the dehydrated oyster mushroom
Bulk package: 1Kg, 3Kg, 5Kg, 10Kg, 15Kg, 20Kg/carton
Small package: 20-1000g/poly bag or vacuum pack, as per customer's requirements.
Load of the dehydrated oyster mushroom
If packing in 20kg/carton, one 20ft reefer container can load 10 mts, one 40ft reefer container can load 18 mts.