Organic dehydrated broccoli retains the color, taste and nutrients of fresh broccoli, but is easier to carry and store than fresh broccoli.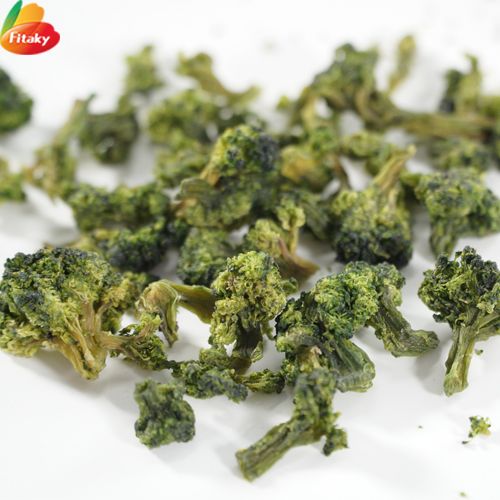 Halal certification
So far, Fitaky's hot sale dehydrated broccoli has been sold to more than 90 countries including Singapore, Malaysia, Vietnam, Thailand, South Korea, Japan, Canada, Brazil and other countries.
More information about our hot sale dried broccoli
1. 100% vegetable, no added sugar, no additives.
2. great for vegetarians
3. Gluten-Free, Non-GMO
4. Nutrient-rich, fast rehydration, easy to use and easy to carry
5. No pesticide and heavy metal residues
6. 100% factory price
As the professional dried vegetable supplier and manufacturer, we provide more than 100 kinds dehydrated vegetables. We not only have dehydrated broccoli, we still have dried shiitake mushroom, dehydrated oyster mushroom, dried red bell pepper flakes, etc.
Interested friends are welcome to consult at any time.
Packing of the dehydrated broccoli
Pack in PE bag , paper carton, weave bag or customer designated
Quantity less than 100kg, 500g /PE bag, and 10 bags in one carton
Quantity more than 100kg,50kg/weave bag,or 5kgs/paper carton
Load of the dehydrated broccoli
If packing in 20kg/carton, one 20ft container can load 14 mts, one 40ft container can load 22 mts