Organic dried red bell pepper flake tastes delicious and looks , but also retains its original nutritional value. 100% natural and healthy.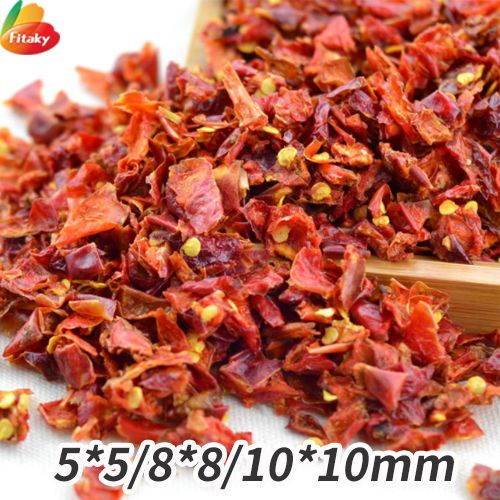 More information about the dried red bell peppers
1. Non-GMO & No Additives & No Pesticide Residues
2. Provide free samples & Custom packaging and products
3. Certified Halal, Kosher, Organic, etc.
4. Sufficient reserves & stable prices & support for bulk orders
5. Perfect after-sales service system
As the professional dehydrated vegetables manufacturer and supplier, we have more than 100 kinds of dehydrated vegetables for sale, such as dried red bell pepper flakes, sweet paprika powder, dehydrated tomatoes, dehydrated cabbage for sale, etc.
Friends who are interested in dehydrated vegetables are welcome to consult at any time.
Packing of the dried red bell pepper flakes
20kgs into a double PE bag, then into a carton
Load of the dried red bell pepper flakes
12MT/20GP; 24MT/40H