Organic dried red bell pepper flake is a kind of dried vegetable made by modern biotechnology to remove most of the water in red bell pepper. When eating, it not only tastes delicious and looks fresh, but also retains its original nutritional value. In addition, it is smaller and lighter than fresh vegetables. It can be restored bell in water, and is easy to transport and eat.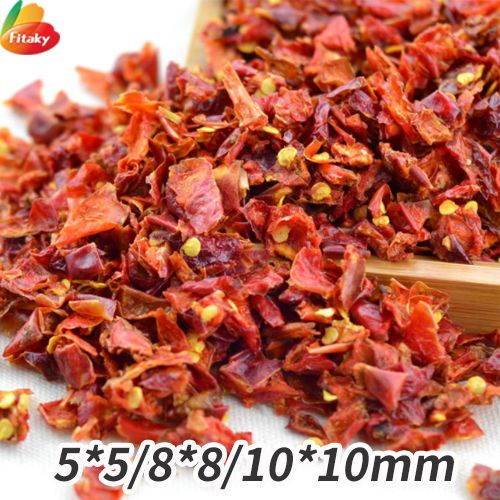 Details about the dried paprika flakes
100% Factory price
Customized Packaging and logo
Certified Halal, Kosher, Organic
Provide free samples
Shelf life: 24 Months
No pesticide and heavy metal residues
Over 10 years of manufacturing and exporting experience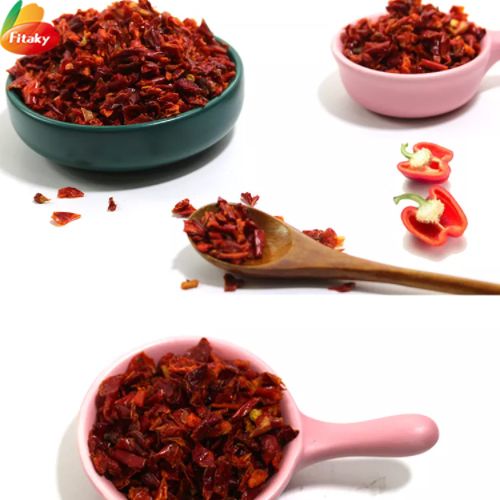 Applications of the dried red bell pepper flakes
Fitaky high quality dried paprika flakes can be used for seasoning sauces, soups, marinades, meat dishes and for seasoning when a little spice is needed, usually in convenience food processing and the catering industry, etc.
As the professional dehydrated vegetables manufacturer and supplier, we have more than 100 kinds of dehydrated vegetables for sale, such as dried red bell pepper flakes, sweet paprika powder, dehydrated tomatoes, dehydrated cabbage for sale, etc.
Friends who are interested in dehydrated vegetables are welcome to consult at any time.
Packing of the dried red bell pepper flakes
20kgs into a double PE bag, then into a carton
Load of the dried red bell pepper flakes
12MT/20GP; 24MT/40H