Fitaky offers bulk high quality sweet paprika powder ( red bell pepper powder or sweet red pepper powder ), made from sweet and bright dried paprika yanmoer, mild in flavor and bright in color, ASTA: 40-220.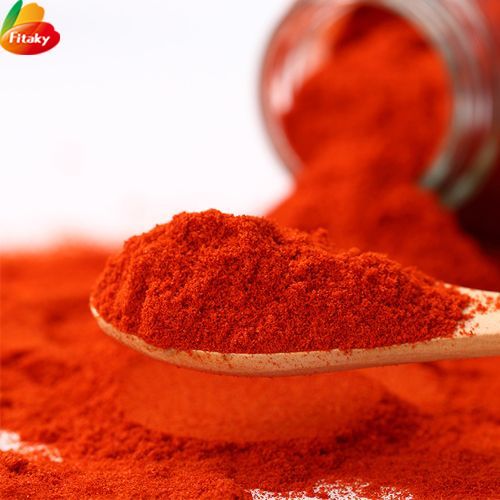 More information about the sweet pepper powder

1. Provide free samples & custom products and packaging
2. Certified Halal Kosher Organic, etc.
3. Non-GMO, no food additives and preservatives
4. Support for bulk orders
5. Perfect after-sales service
6. 100% factory price & fast delivery
As the professional spices supplier, we have bulk spices & herbs for sale, such as sweet pepper powder and dried paprika flakes , cinnamon powder, turmeric powder, black pepper powder, etc.
Friends who are interested in spices & herbs are welcome to consult at any time.
Packing of the sweet paprika powder
1. Bulk packing: Paper bag, 25kg/bag
2. 5lb/Vacuum PE bag, 6 bags/carton
3. Accept OEM