Organic dried red chili rings are a chili product made from fresh red chili after dehydration and drying. It is characterized by low water content and is suitable for long-term storage, but dried chili that is not sealed or has a high water content is prone to mildew. Mainly eaten as a seasoning.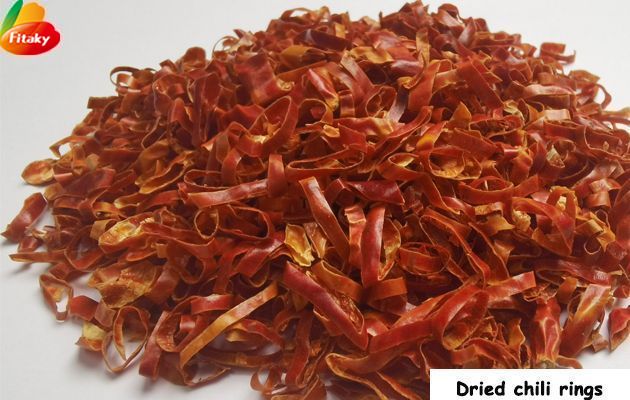 More information about the dried red chili rings
1. Provide free samples & Support customization (packing & packaging)
2. Certified Halal Kosher Orgnaic,etc.
3. Fast delivery & 100% factory price
4. Support for bulk orders
5. Non-GMO, no food additives and preservatives
6. Spiciness : 2,000-50,000SHU
7. Perfect after-sales services
As the professional spices supplier and manufacturer, we have more than 30 spices for sale, sach as red chili powder, turmeric powder, cinnamon powder, black pepper powder, etc.
Welcome to consult at any time.
Packing of the dried chili rings
100g/bag*30bags/ctn; 20kg/ bag ,25kg/carton(PEbag inside)