Fitaky offers many different sizes of black pepper powder, such as coarse black pepper powder and fine black pepper powder. Without any food additives and preservatives. Health and safety, widely used. We not only provide pure black pepper powder of various specifications, but also can customize various compound seasonings with different flavors according to the needs of customers.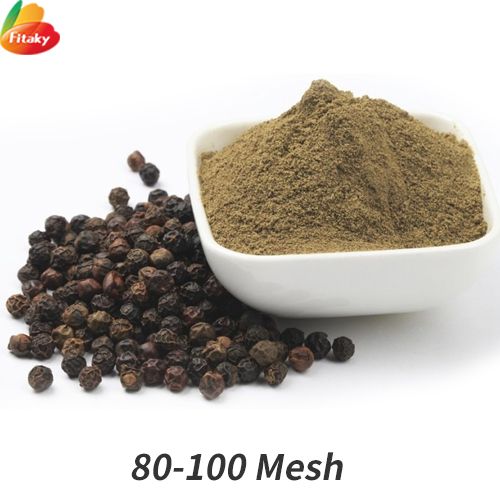 Application of the hot sale black pepper powder

Organic black pepper powder can be used as an ingredient in recipes to add flavor and spice to meat, fish, vegetables, salad dressings, soups, stir-fries, pasta, and more. You can also use ground pepper to make black pepper sauce or black pepper sauce.
More information about the high quality the black pepper powder
1. Provide free black pepper powder samples
2. The black pepper powder has certified Halal Kosher Organic Brc, etc.
3. Fast delivery & factory price
4. Packaging specifications and fineness of black pepper powder can be customized according to customer needs
5. The factory is located in the production base of black pepper, with sufficient raw materials, stable prices and global supply.
Coarse black pepper powder samples & fine black pepper powder samples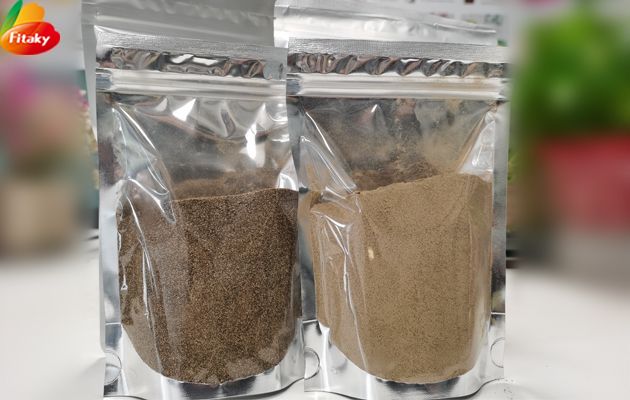 As the professional spices manufacturer and supplier, we have many kinds of spcies for sale, such as cinnamon powder, black pepper, chili powder, turmeric powder, etc. If you are interested in the high quality ground pepper powder and wanna know the black pepper powder price, contact Polly freely.
Packaging of the ground pepper powder

Small customized package: 50 g, 100 g, 150 g, 200 g, 250 g, as per buyer's option.
Bulk packing: 25 kg/ bag, as per buyer's option.
Load of the black pepper powder
If packing in 20kg/carton, one 20ft container can load 14 mts, one 40ft container can load 22 mts