Premium nutmeg powder is ground from nutmeg and has a strong mild aroma, slightly spicy, and bitter when strong.
So far, as the professional nutmeg powder supplier and manufacturer, our annual output has reached 2,000 tons, with sufficient reserves, stable supply and global supply.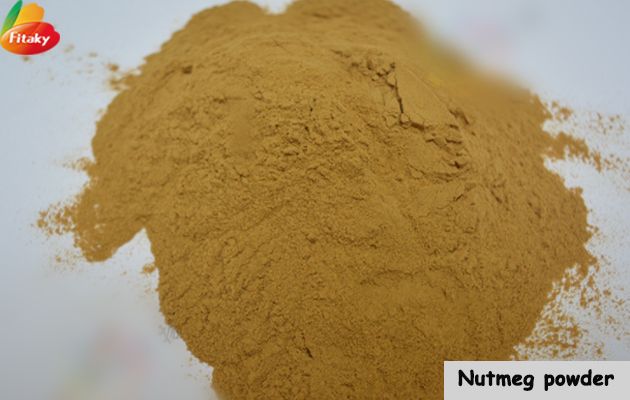 In daily life, versatile nutmeg powder is usually used for seasoning of various foods, such as bread, cakes, beef patty, curry rice, etc., and is also used to extract essential oils.
More information about the high quality nutmeg powder
1. Provide free samples & Custom packaging and logos
2. 100% factory price
3. Fast delivery
4. Without any food additives
5. Certified Halal, Kosher, Organic, etc.
We have more than 60 spices & herbs for sale, such as turmeric powder, cinnamon powder, red chili powder, black pepper powder, curry powder, etc. Friends who are interested in spices are welcome to consult at any time.