High quality dehydrated cauliflower is made by drying fresh cauliflower in a professional equipment. Premium dehydrated cauliflower retains the color, taste and nutrients of fresh cabbage, but is easier to carry and store than fresh cauliflower.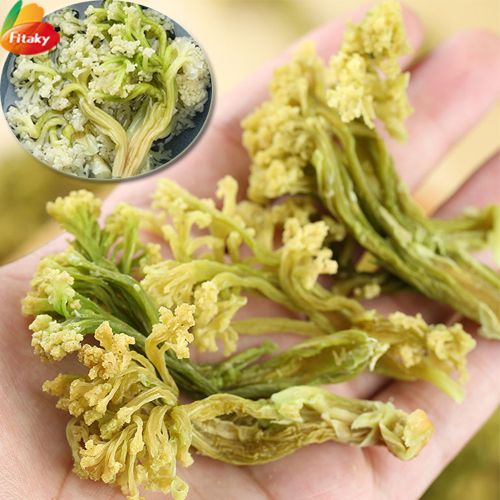 More information about the high quality dehydrated cauliflower

1. Provide free samples & custom packaging and logos
2. 100% factory price
3. 100% fresh cauliflower raw, no additives
4. Retain the original taste and inner nutrition
5. FDA,Halal Certified and Qualified
6. No pesticide and heavy metal residues
At present, we have more than 100 kinds of dehydrated vegetables, and the annual output has reached 20,000 tons, such as dehydrated green vegetables, dehydrated cabbage, dehydrated chives, dehydrated spinach, dehydrated mushrooms, dehydrated tomatoes, dehydrated carrots, etc.
If you have other needs, please feel free to consult.