Organic dehydrated pumpkin granules retains the nutrients intact to maintain the color, taste and nutritional content of fresh pumpkin, but are more portable and store longer than fresh pumpkin. At the same time, the shape and size of dehydrated pumpkin products can also be customized according to customer needs.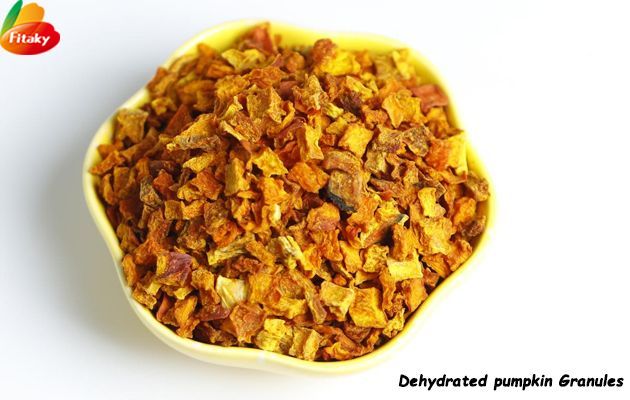 The benefits of the dehydrated pumpkin

1. Provide free samples & support customizaiton (Products, specifications, packaging, labels, etc.)
2. 100% factory price & OEM services
3. The high quality dehydrated pumpkin granules have certified Halal, Kosher, Orgnaic, etc.
4. Dehydrated pumpkin types: pumpkin slices/granules/powder
5. Fast delivery & Perfect after-sale services.
As a professional manufacturer of dehydrated vegetables. We have more than 100 dehydrated vegetables for sale, such as dehydrated tomato, dehydrated red pepper, dehydrated parsley slices, etc., which are healthy, safe and of good quality.
Interested friends are welcome to consult at any time.