Organic dehydrated pumpkin granules are made from fresh pumpkin that are washed, cut, dehydrated and baked. We use modern biotechnology to retain the nutrients intact to maintain the color, taste and nutritional content of fresh pumpkin, but are more portable and store longer than fresh pumpkin.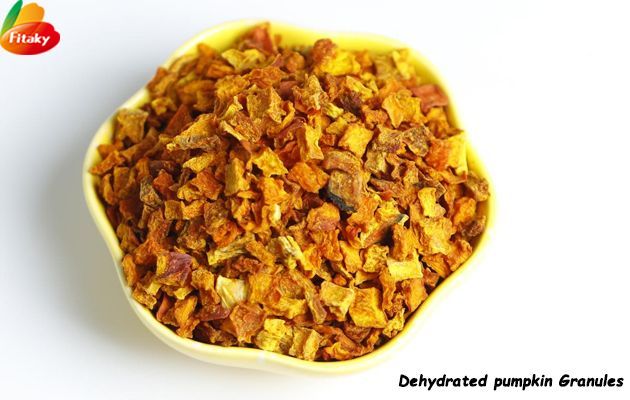 So far, our annual output of the premium dehydrated vegetables has reached 2,000 tons, with sufficient reserves, stable supply and global supply.
Advantages of the high quality dehydrated pumpkin granules
1.Dehydrated pumpkin granules contains vitamins and pectin, and pectin is absorbent and can absorb bacterial toxins and other harmful substances from the body.
2.The pectin contained in pumpkin can also aid in digestion.
3.Pumpkin also contains zinc, which can promote growth and development, and the antioxidant beta carotene in it has eye protection, heart protection and anti-cancer effects.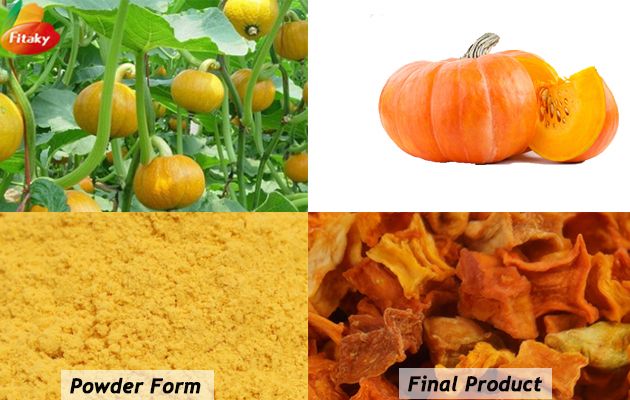 Our full range of services are as follows
1.Support customization
2.Provide free samples
3.Fast delivery
4.One-stop service
5.International export standards
Best selling dehydrated vegetables samples display(provide free samples)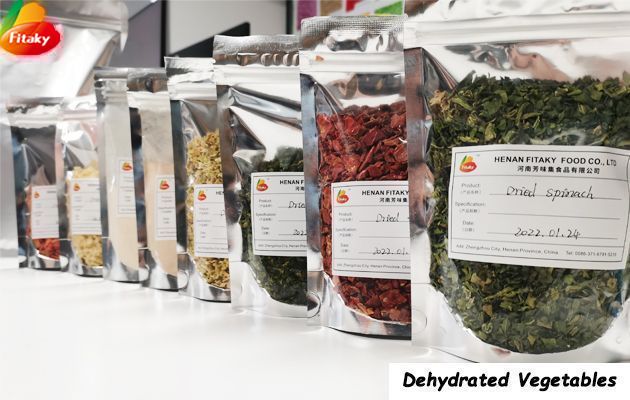 As a professional manufacturer of dehydrated vegetables. We not only provide large quantities of dehydrated pumpkin diced, we also have dehydrated tomato, dehydrated red pepper, dehydrated parsley slices, etc., which are healthy, safe and of good quality.
Email: polly@machinehall.com
Whatsapp: +86 18538192032