Dried parsley flakes are food additives and flavor enhancer that stimulates the original flavor of food and is mostly used as a source of spice seasoning. At the same time, chopped dried parsley can also be used as a side dish for salads, as a garnish and flavoring for fruit and vegetable salads.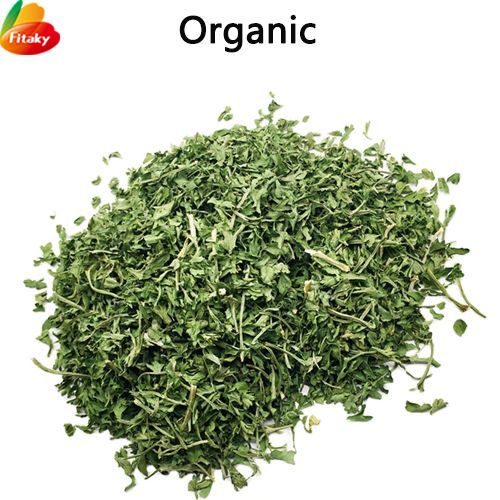 Benefits of the dried parsley flakes
1. Custom Packaging And Logos
2. Provide free samples
3. Fast delivery
4.100% factory price
5. Compliant with product certifications of various countries
6. No pesticide and heavy metal residues
As a professional food manufacturer and supplier, we supply more than 300 kinds of dehydrated vegetables, spices, freeze-dried fruits, etc. Interested customers are welcome to consult at any time.