Sugar beets are a major source of sugar other than tropical sugar cane. At the same time, beets are made into a variety of different foods.
As an experienced food manufacturer in China, our beet products are also rich and diverse, such as vacuum fried red beet root, dehydrated red beet root granules, red beet root powder, etc., to meet the product needs of different customers.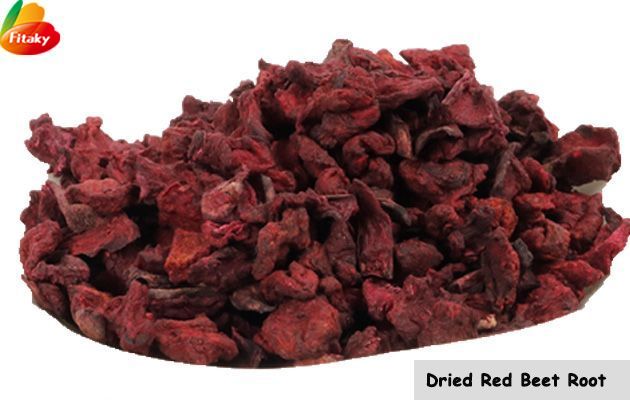 Benefits of the high quality dehydrated beetroot
1. Promote bone development: Eating beets regularly is very helpful for bone health.
2. Prevent anemia: Beetroot is a vegetable that contains folic acid, which is very good for the human body.
3. Digestion aid: Beet contains a large amount of betaine hydrochloride, which can supplement the body with hydrochloric acid, which is very good for helping digestion.
Our full range of services are as follows:
1. Support customization and OEM services (Customized services, such as packaging, labels, specifications, etc.)
2. Provide free samples for customers who try our product for the first time!
3. We a mature logistics transportation system to ensure fast and safe delivery!
4. The dried beetroot cubes have passed ISO9001,HACCP,HALAL,BRC,FDA, ORGANIC, etc.
5. Non-GMO, no minimum quantity, no pesticide residue, 100% natural and healthy!
If you are interested in the dehydrated beetroot, and wanna try it, contact me freely to equest a free sample.
Email: polly@machinehall.com
Whats app: +86 18538192032