Organic sugar beets are a major source of sugar other than tropical sugar cane. At the same time, beets are made into a variety of different foods, such as vacuum fried red beet root, dehydrated red beet root granules, pure red beet root powder, etc.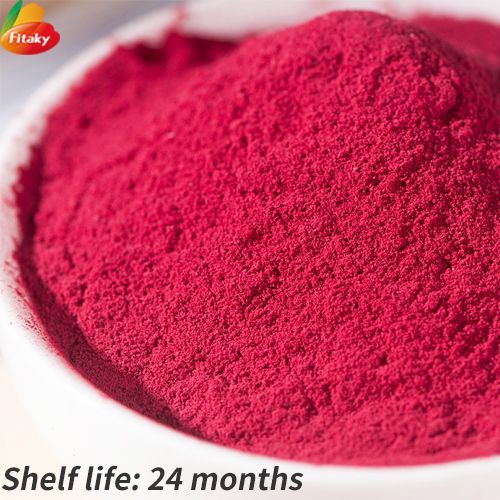 More information about the organic beet root powder
Fine powder, good water solubility
No pesticide residues, no heavy metal residues, non-GMO
Certified Halal, Organic, Kosher and more
Free samples and customized service
100% factory price
we have more than 80 kinds of fruit and vegetable powder for sale, such as sweet potato powder, mushroom powder, dragon fruit powder, lemon powder, tomato powder, etc. The supply is sufficient and stable, global supply. Welcome friends who are interested in consultation at any time.
Packing of the red beet root powder
1) 1kg/aluminium foil bag, with two plastic bags inside.
2) 25kg/fiber drum, with two plastic bags inside.
Load of the red beet root powder
If packing in 20kg/carton, one 20ft container can load 12mts, one 40ft container can load 20 mts