Organic purple sweet potato powder is made from fresh and high quality purple sweet potato, which is processed by peeling and drying. The color, aroma, taste, and texture of the rehydrated purple potato powder are the same as those of the fresh purple potato, which is steamed and mashed.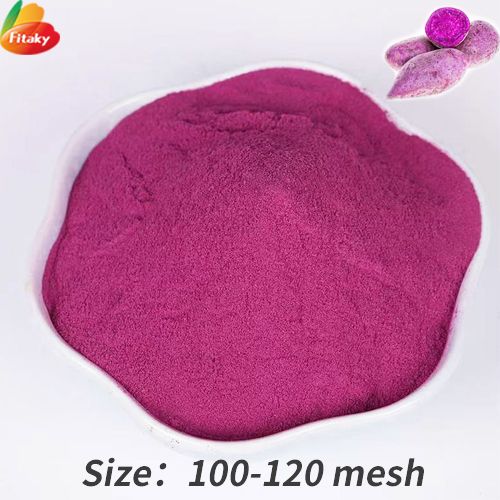 More information about the purple yam powder

1. Gluten Free, No Additives
2. Non-GMO
3. Fine powder
4. Vegan
5. Purple Sweet Potato Can Be Used As Food Coloring Powder
6. Provide free samples & Custom Packaging and Logos
Applications of the pure sweet potato flour
Commercial use purple sweet potato powder can generally be used as ingredients for steamed buns, flower rolls, bread, cakes, fillings, baking, smoothies, lattes, etc. Cooked flour is mostly used for food, medicine, wine, beverages, etc. It can also be used to make all kinds of purple potato cake, purple potato flower roll, purple potato Potato bread, etc.
Except the high quality purple sweet potato powder, we still have potato powder, sweet potato powder, tomato powder, pumpkin powder, carrot powder, strawberry powder, etc. Welcome to consult anytime.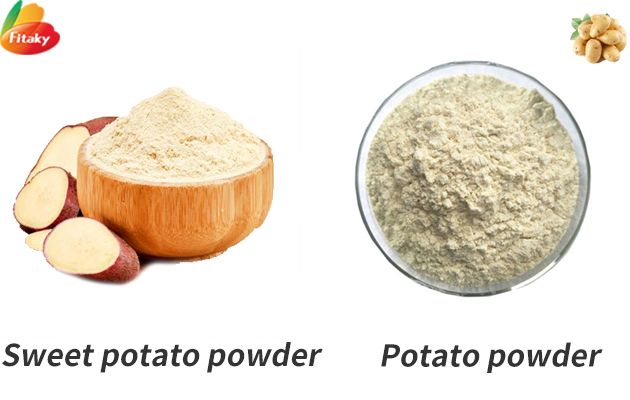 Packing of the purple sweet potato powder
≤1kg/aluminum foil bag;≤20kg/carton;≤30kg/drum
As customer's reqiirement
Load of the purple sweet potato powder
If packing in 20kg/carton, one 20ft container can load 14 mts, one 40ft container can load 22 mts.