Pure carrot powder is a natural food coloring, which can not only be used in baking, beverage and other industries, but also widely used in food supplements.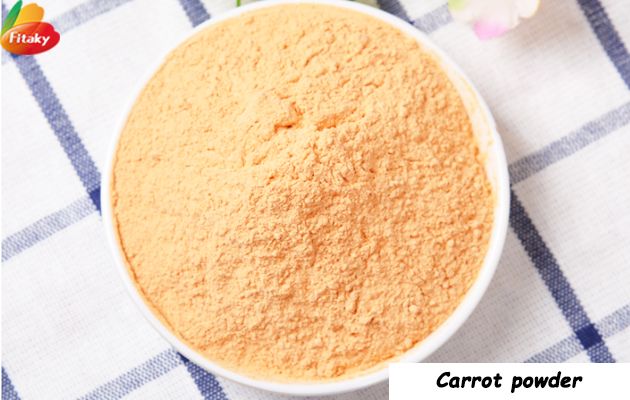 More about the high quality carrot powder
1. Fine powder, good water solubility
2. Type: spray drying, freeze dried and air dried
3. Without any food additives and colorings
4. Provide free samples
5. Support customization (packing, logos, size)
6. Certified Halal, Organic, Kosher
7. 100% factory price
Factory direct supply of more than 100 kinds of high quality vegetable powder, such as mushroom powder, carrot powder, spinach powder, pumpkin powder, etc. The price is favorable and the variety is rich, which can meet the different needs of different customers.
Interested friends are welcome to consult at any time.
Packing of the carrot powder
1/kg double layer plastic bags inside and aluminum foil bag outside
25/kg paper drum and two plastic bags inside
or according to customer's need
Load of the carrot powder
If packing in 20kg/carton, one 20ft container can load 14 mts, one 40ft container can load 22 mts.