Premium pumpkin powder has the same color, aroma, taste and taste as fresh pumpkin without any food additives and heavy metals remain.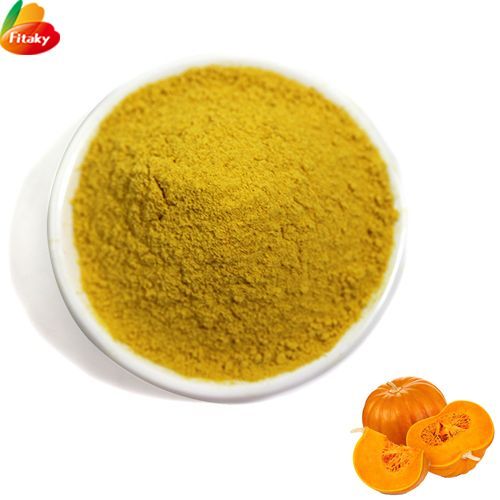 More information about the high quality pumpkin powder
1. Contains high quality nutrient rich fiber, essential minerals and antioxidants
2. Good Water Solubility
3. 100% facotry price
4. Free samples & customized on demand
5. Halal, Organic, Kosher, ISO and more certifications
The applications of the hot sale pumpkin powder
Commercial use pumpkin powder is widely used in natural health nutritional products, functional foods, beverages, high-grade pasta and meat food additives, fortifiers, and can also be used in high grade cosmetics special additives and pharmaceutical raw materials.
Packing of the pumpkin powder
1kg/Foil bag, 2kg/Foil bag, 10kg/Foil bag
2*10kg/carton
Load of the pumpkin powder
If packing in 20kg/carton, one 20ft container can load 14 mts, one 40ft container can load 22 mts