Fitaky Apple powder has no preservatives, no artificial colors, no artificial flavors, no artificial sweeteners, no added sugar/salt, no GMO, no gluten, no starch, no lactose, no chemicals, no pesticides, and environmentally friendly packaging.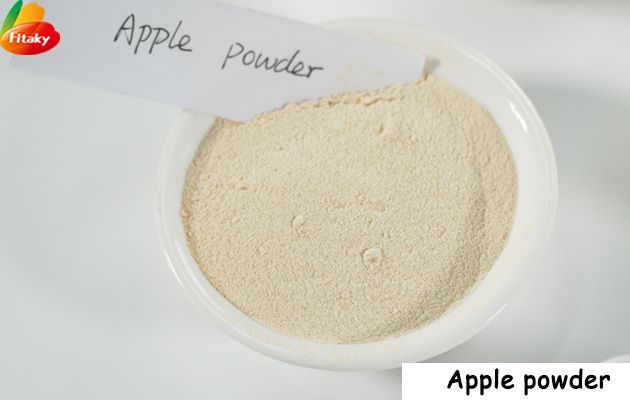 Pure Apple powder is widely used in baking, beverages, bread, cookies, cakes, etc.
More information about the pure Apple powder

1. Provide free Apple powder samples and custom products and the pakaging
2. Certified Halal Kosher Organic, etc.
3. 100% factory price & fast delivery
4. Sufficient supply to support bulk orders
5. Perfect after-sales service system
As the professional fruit and vegetable powder manufacturer and supplier, we have more than 80 kinds of fruit and vegetable powder for sale, such as mango powder, strawberry powder, pineapple powder, spinach powder, mushroom powder, etc.

Friends who are interested in fruit and vegetable powder are welcome to consult at any time.
Packing of the Apple powder
1kg/bag, 2kg/bag, 5kg/bag; 20kg/carton