High quality lemon powder greatly retains the nutrients of lemons, while retaining the original flavor and nutrition of lemons. 100% pure lemon powder is safer and healthier to eat or use with no food additives. It not only has edible value, but also can be used in cosmetics, health care products, etc.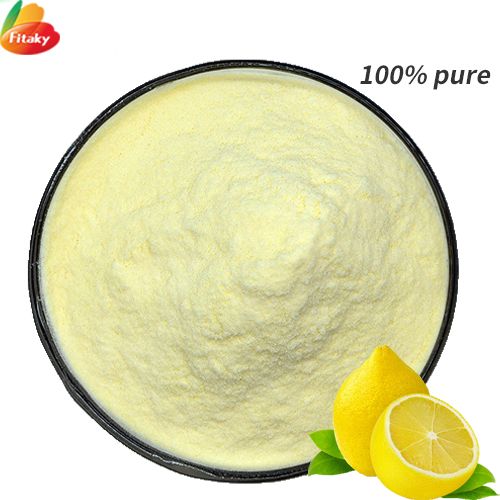 More information about the 100% pure lemon powder
No pesticide residues and food additives
Non-GMO
100% factory price
Freeze dried, air dried and spray dried available
100% Natural And Healthy
Versatile lemon flour can be used to make cakes, desserts, bean paste, etc., and can also be used in the beverage industry.
As the professional fruit and vegetable powder manufacturer, we have more than 100 kinds of fruit and vegetable powder, such as dragon fruit powder, tomato powder, strawberry powder, apple powder, banana powder, mushroom powder, etc.
Friends who are interested in fruit and vegetable powder are welcome to consult.
Packing of the lemon powder
1kg/Foil bag, 2kg/Foil bag, 2.5kg/Foil bag or as your require
20kg/carton
Load of the lemon powder
If packing in 20kg/carton, one 20ft container can load 14 mts, one 40ft container can load 22 mts.