Fitakyfood.com supports customized dehydrated vegetable wraps with different flavors: Chinese instant noodle vegetable wraps, Japanese instant noodle vegetable wraps, Korean instant noodle vegetable wraps, Thai instant noodle vegetable wraps, etc.
We can customize the ratio of various dried vegetables in the vegetable bag according to the customer's formula, and customize unique products for customers.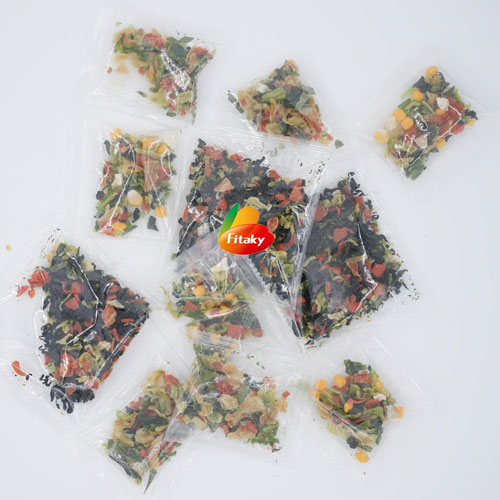 Fitakyfood.com can provide customers with the following services:
1. Freely provide existing dehydrated vegetable packs for customers to try to see if they meet customer needs.
2. Customize or develop customized vegetable sachets for customers according to their needs.
3. Our various dehydrated vegetables have passed ISO9001, HACCP, HALAL, BRC, FDA, ORGANIC, KOSHER, etc.
4. We have a mature logistics transportation system to ensure the safe and fast delivery of goods!
Welcome friends who are interested in customized vegetable bags to consult at any time!