Natural shiitake mushrooms, fine powder, shiitake mushroom powder brings you a new taste experience!
With today's focus on health and great taste, people are constantly looking for new food options. As a natural delicacy, shiitake mushroom powder brings us a new taste experience with its unique flavor and fine powder. Whether adding the flavor of shiitake mushrooms to cooking or using shiitake mushroom powder as a seasoning, we can enjoy the delicious and health benefits of shiitake mushrooms.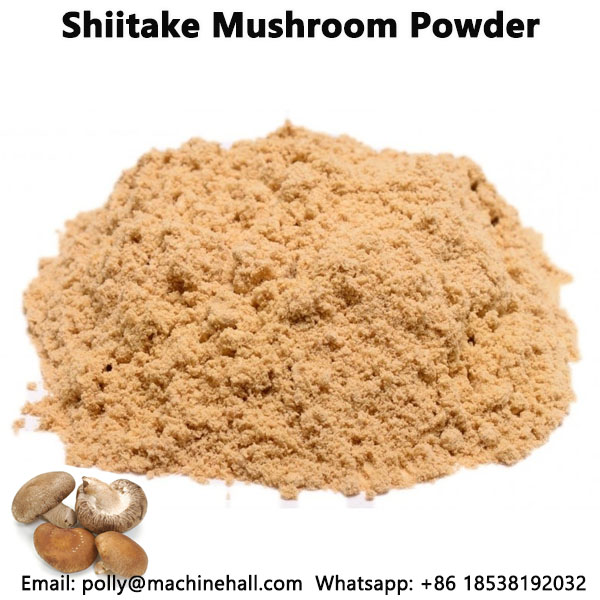 The production of shiitake mushroom powder comes from pure natural shiitake mushrooms, which are carefully processed. It does not contain any additives or artificial colors, and retains the original flavor of shiitake mushrooms. The fine powder texture makes the flavor of shiitake mushrooms more intense, and can be easily integrated into various dishes, bringing us a unique taste and aroma.
Using shiitake powder allows us to let our imaginations run wild in cooking. It can be used as a seasoning to add a strong shiitake flavor to dishes. Whether it is stir-fry, soup or barbecue, adding an appropriate amount of shiitake mushroom powder can enhance the texture and taste of the dish. In addition, shiitake mushroom powder can also be used to make seasoning sauce, seasoning powder or shiitake mushroom tea, etc., making our cuisine more diverse.
Mushroom powder can not only bring us a new taste experience, but also has rich nutritional value. Shiitake mushrooms are a low-fat, high-protein food that is rich in various vitamins and minerals, such as vitamin B, vitamin D, iron and potassium. It also contains a variety of amino acids and antioxidants, which help to improve immunity, promote metabolism and maintain health.
If you are interested in mushroom powder, please feel free to visit the website: https://www.fitakyfood.com/product/mushroom-powder.html or contact our customer service staff directly.
Email: polly@machinehall.com
Whatsapp: +86 18538192032