Where To Buy Dried Garlic Slices?
Dried garlic slices are the perfect substitute for fresh garlic, which is rich in aroma and contains no food additives or preservatives. At the same time, because the moisture content of dried garlic slices is low, the growth of microorganisms is inhibited, so the shelf life is long, and it is not limited by seasons.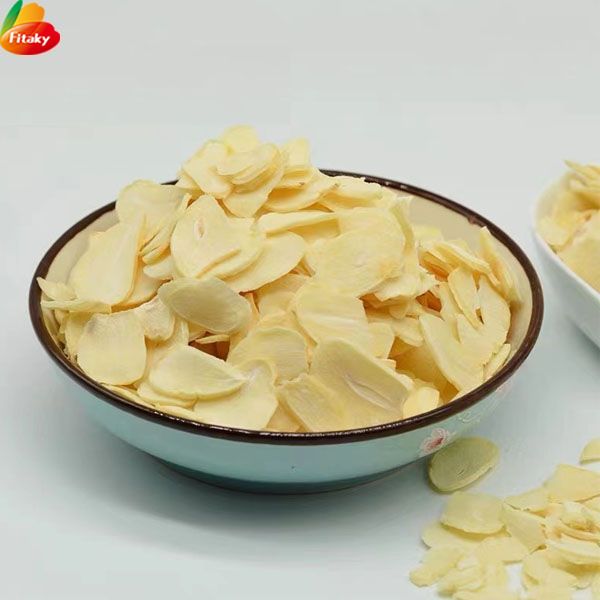 If you want to buy dried garlic slices, you can click: https://www.fitakyfood.com/products/garlic.html , we provide various specifications of dehydrated garlic products, such as garlic powder, dried garlic slices, dehydrated garlic granules , fried crispy garlic and roasted garlic, etc.
Or you can contact us directly by phone or email: WhatsApp: +86 18538192032 Email: polly@machinehall.com
As a professional dried garlic slices manufacturer, we provide free samples as well as custom products and packaging services. In addition, because our dried garlic slices have sufficient reserves, the market price is less affected and the price is stable. Support bulk orders. Friends who are interested in dehydrated garlic chips are welcome to consult at any time.
WhatsApp: +86 18538192032
Email: polly@machinehall.com