Kimchi seasoning powder is a compound seasoning powder, which has a strong flavor of kimchi and can be directly used for food seasoning.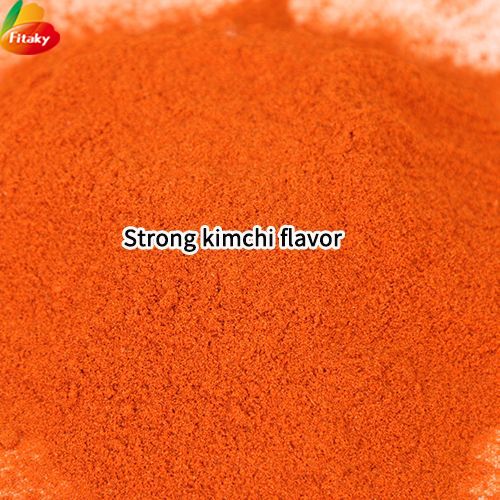 Fitaky can add other spice mixtures to the seasonings according to customer needs to better meet customer needs. At the same time, we also provide chicken seasoning powder, beef seasoning powder, seafood seasoning powder and so on. The variety is abundant and the supply is sufficient and stable.
Kimchi-flavored seasoning powder can be widely used in the seasoning of various puffed foods, biscuits and the production of instant noodle seasoning packets.
Interested friends are welcome to consult at any time.