Most oat varieties contain more fiber than white flour, so oat flour is favored by more weight loss and fitness enthusiasts. As a manufacturer of food production, we are committed to providing customers around the world with a large amount of healthy and safe oat flour.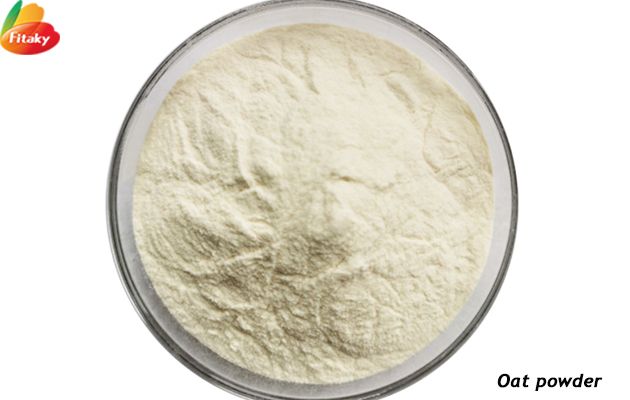 Provide free samples/100% factory price/support customziation/Halal/Kosher/Organic
The applications of the hot sale oat powder
High quality oat flour can also be used in food or with muesli to make mixes, muffins, liqueurs, and beverages, and is often added to soups, porridge, and used to make cakes, jellies, beers, and beverages.
At present, we provide more than 100 kinds of coarse grain powder and fruit and vegetable powder, such as pumpkin powder, purple sweet potato powder, etc. with guaranteed quality, please feel free to inquire.